What Strings Should I Use?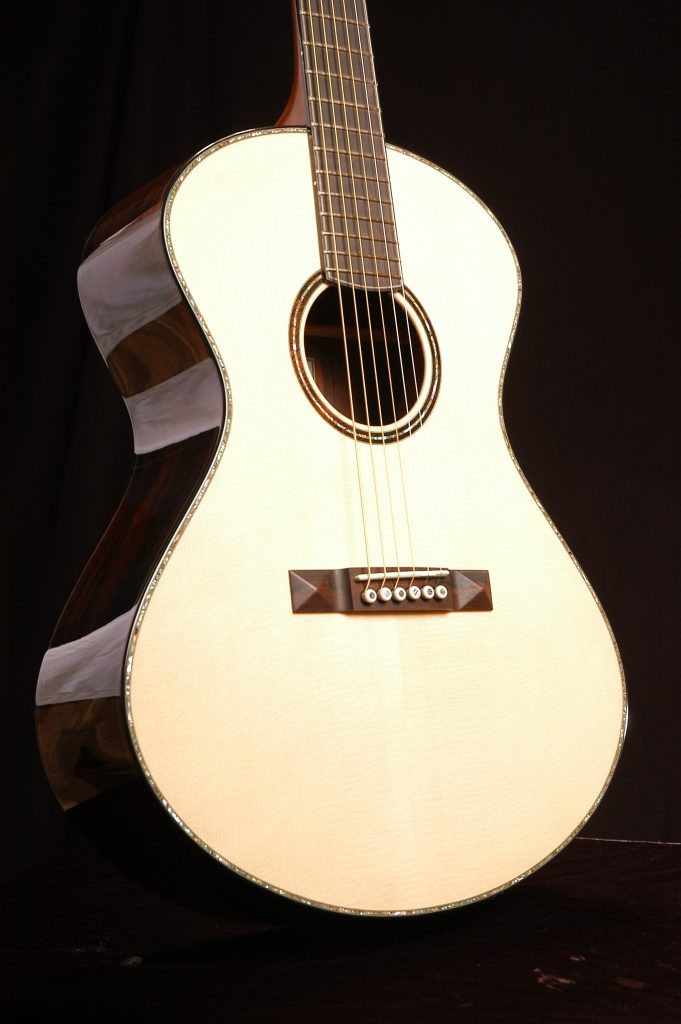 One question that we are asked all the time is, "What strings should I put on my Andrew White Guitar?"

The thing is, that's such a tricky question to answer accurately and honestly. The right string for one of us here at the shop might not be the right string for you. Our guitars come with D'Addario EXP Phosphor Bronze Strings, which have lasted me a lot longer than I thought they would, and have sounded great in my opinion. But now that it's time to restring, I'm going with my go-to set at the moment. I like Stringjoy Phosphor Bronze, but some of the folks here like Elixir 80/20 Polywebs–which I also used to use!

We encourage everyone, from day one, to pick up an Andrew White Guitar with a mindset of curiosity. We would encourage you to try different string brands, and different string types to find what makes your guitar sound the way that you want it to–and the best part is that you can always change it up.

To give you a quick reference based on my experience:
80/20's are loud, bright, clear, and warm. I prefer them on guitars with laminate bodies–but again, this is purely my ear and my own experience and YOU should decide.
Phosphor Bronze have a bit more midrange and a more balanced tone overall, with less accentuation to the bass and highs. I love these on rosewood bodied guitars, or anytime I feel the guitar could use the qualities I just mentioned.

When you use coated strings, typically the thicker the coating the more tame the high end. You won't get as much of that classic acoustic tone, but the tone that you get from day one will be the tone you have when you finally decide to change strings.

Again, decide for yourself and see what you think.

Are you in love with the sound of your Andrew White Guitar right off the bat and want to keep the same tone? D'Addario EXP 12-54.
One last thing that I've said before and I'll say again–preserve the life of your strings by cleaning them using any of the many string cleaning products available (https://www.andrewwhiteguitars.com/product/music-nomad-string-fuel-cleaner-and-lubricant/) every time you play. Keep your guitar in its case, and humidified! Extend the life of your strings, and your guitar. It's that simple.