SIGNATURE SERIES
The Original Models C, E, and F. EXCLUSIVE to Andrew White Guitars. Noted for their serpentine lines, tight waist, and rounded shoulders, these guitars usher in the new era in acoustic guitar design. Their unique aesthetic and tonal appeal break free from the grip of tradition and redefine the classes in acoustic guitars.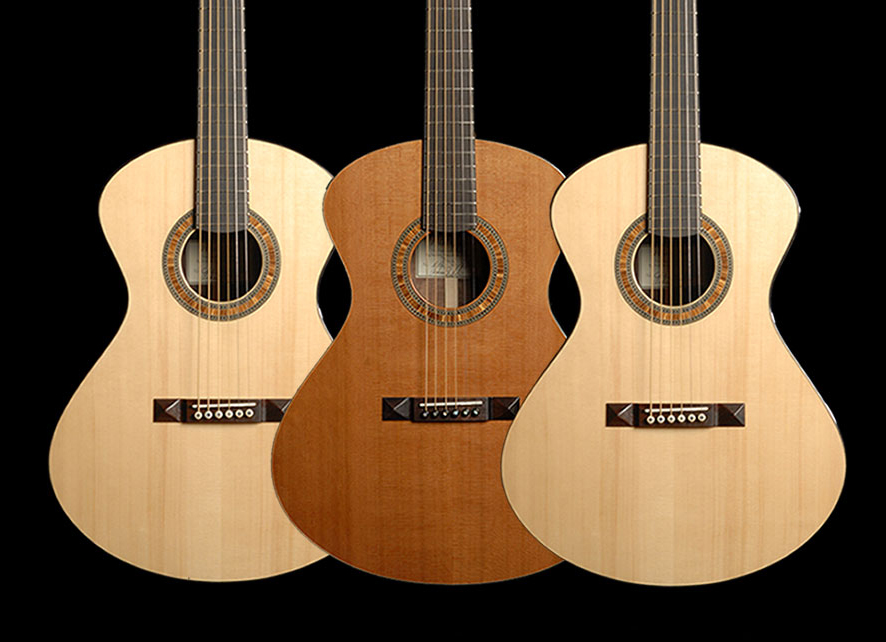 Order information & Pricing
---
2018 Base price: $6900
Features for base models C, E, F, and Classical.
Signature series base model specifications:
Back and sides: Indian Rosewood or Mahogany
Soundboard: Sitka Spruce or Western Red Cedar
Neck: One piece Mahogany
Fret board: Ebony
Custom Options available
Cutaway: $600
Binding on Fret board: $200
Binding on Headstock: $300
Custom tuning machines: market
Multi-Laminated neck: $300
Multi-Laminated neck with stacked heal: $450
Side Port: $200
Abalone soundboard purfling: $600
Custom wood rosette: $300
Wood tuning machine buttons: $400
Custom sound hole: Inquire
Fret board inlay: Inquire
Wood Options: Inquire
Your imagination leads the way. Just ask, and I will do my best to build it!
Have a question?
Want to place and order?