Tonewood Spotlight: Tunnel 13 & 14 Redwood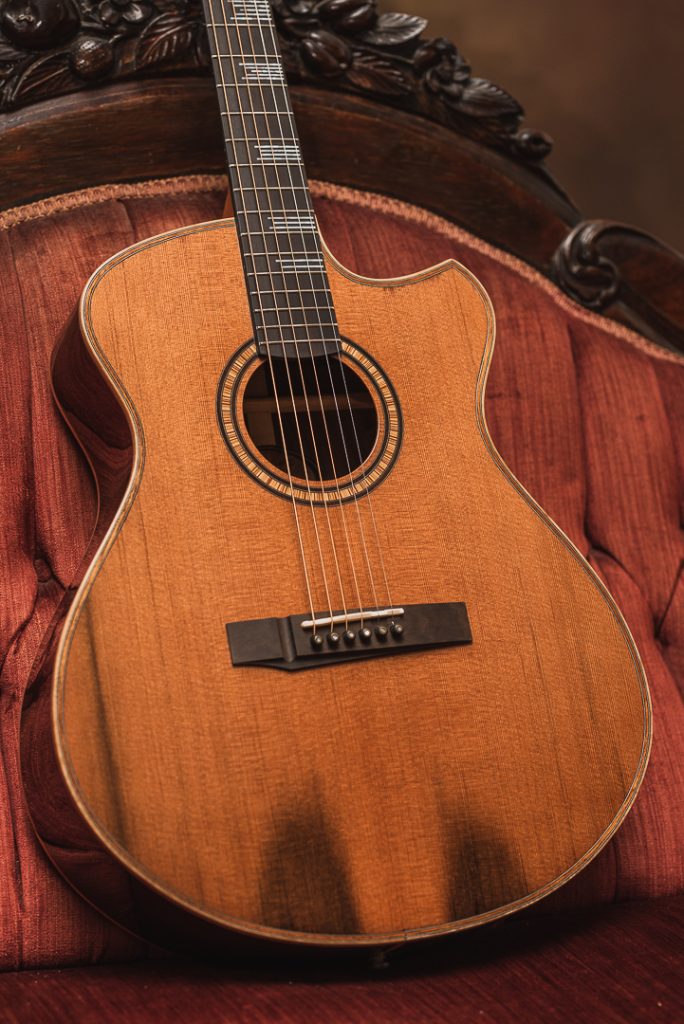 By: Josh Lucas

So what's the difference between Tunnel 13 and Tunnel 14 redwood? And how do they sound on our guitars?

As many of you probably know, these woods come from reclaimed Redwood beams that were used to support the tunnels of the Southern Pacific Railroad in Oregon. The tunnels were constructed using Virgin Redwood timbers in the 1880s–wood that has since spent over a century air-drying.

The difference is, Tunnel 13 was the site of "The Last Great American Train Robbery," which wasn't exactly great–unless you consider using an excess of dynamite to blow up the mail car, killing the mail clerk and all of the witnesses, and ultimately causing a fire that would make the robbery impossible, a particularly "great" robbery.

Tunnel 14 didn't have quite such an accursed history. Just some sweet, sweet redwood beams.

In terms of tone, simply put, these Freja models sound huge. The body style married with the Redwood top and either Ziricote or Rosewood back and sides makes for an instrument that is not only stunning, but soulful. They possess an unmistakably worn-in quality that you usually don't get with a guitar off the shelf.

The Freja body style by nature lends itself to both volume and clarity; Ziricote will add a little chime and snap to the top end without sacrificing the character of the bass, while the rosewood will slightly roll back the top end without giving way to boominess.

So let's get to the star of the show–these Redwood tops.

The effect of the redwood on these woods and this body style is to enhance clarity, while adding an attractive piano-like roundness to the top end. However, the most noticeable effect of the Redwood was to add projection to these guitars–they are among the loudest, if not the loudest in the shop.

As a top wood it's tough to beat, with its own voice among our typical soundboards. The Tunnel 13 and 14 in particular have had plenty of time to open up prior to their existence as guitar tops, and in their current incarnation give the user a well-played, seasoned sound that starts out great and is sure to grow alongside you, adding even more years to its Biblical life span.

These guitars have had a storied history–even those whose beams haven't had to endure a train robbery! While we don't believe our Tunnel 13 models are haunted, they are certainly filled with spirit, and their Tunnel 14 brothers and sisters most definitely have their own stories to tell.