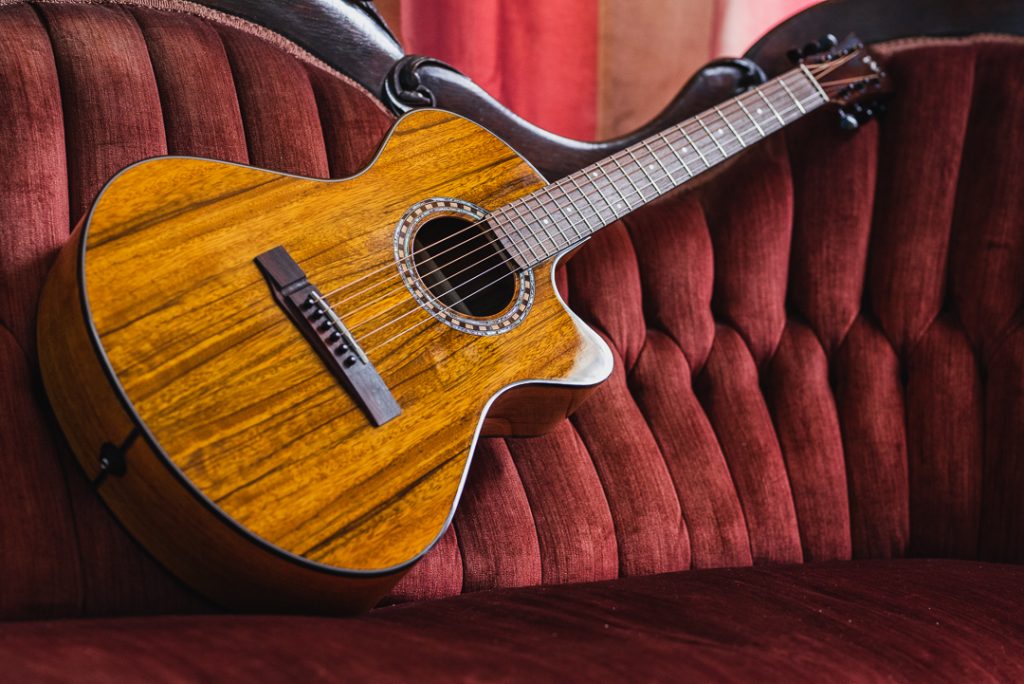 We've pretty much got a guitar for everyone here at Andrew White Guitars. But there's one that always surprises me with its pleasing tone and absolutely unique looks. Let's take a moment to look at one of our prettiest, and one of our best-selling tonewoods–Dao.
The attractive grain speaks for itself, and with the abalone appointments, you're sure to turn heads at gigs large and small. This isn't your grandpa's guitar, but in a world full of copycats there have to be some unique offerings–and we figured why not make one of those into a production model that we can consistently offer!
In terms of tone, I've heard comparisons to Mahogany, and I think that's fair. There's a warmth to Dao that is balanced by its crisp top end. That means in addition to its looks, it's simply one of the most well-rounded tonewoods that we offer at this price point.
If you're looking at one of our exotic wood models and are thinking of trying Dao, I would say that you can't go wrong.