Throwback Thursday! The Early Days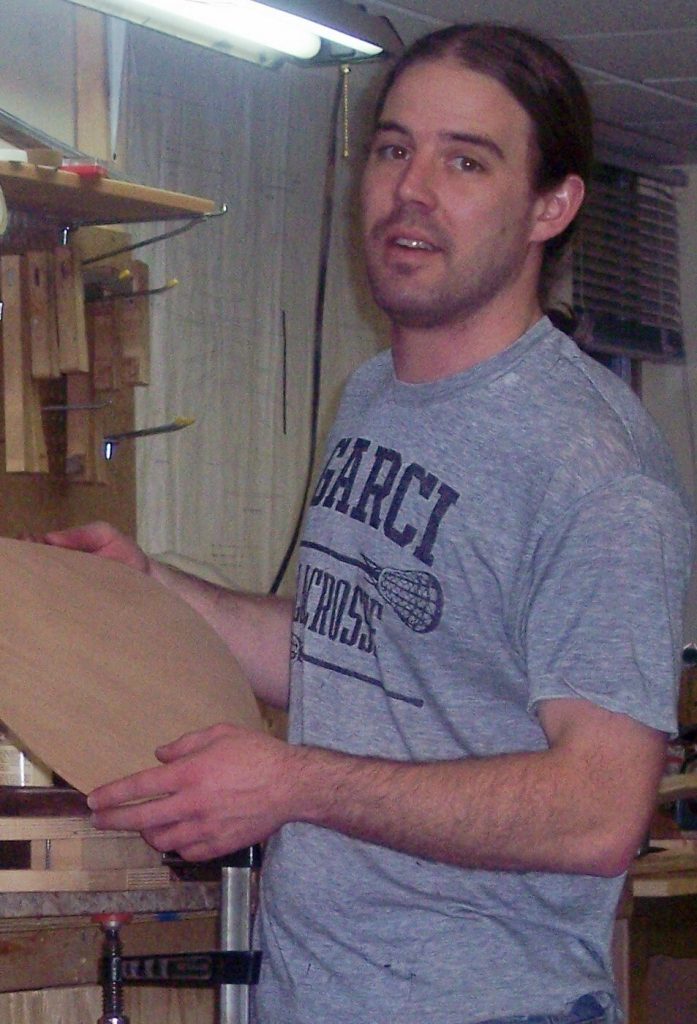 Hey there,
I think I've mentioned before that I went to Spain one summer after college and found my calling. I think it was 1998.  I knew I wanted to build a guitar. I knew I was going to Spain to research building a guitar. I didn't know that I was walking into my future….but that's another story.
This story is after my family gifted me a set of chisels and enough wood to build a guitar.
This story is about me as a hungry underfunded luthier. I had built a number of guitars and they were well received and progressively better instruments. I needed to find a way to build guitars as my vocation and not my recreation. My alma mater, West Virginia University, was having a business plan competition: I entered and won. I received a sizable grant of start up capital and , perhaps most importantly, a free work space for a year. I stayed in that space for years.