The NAMM D4 Models: Red Spruce Exclusive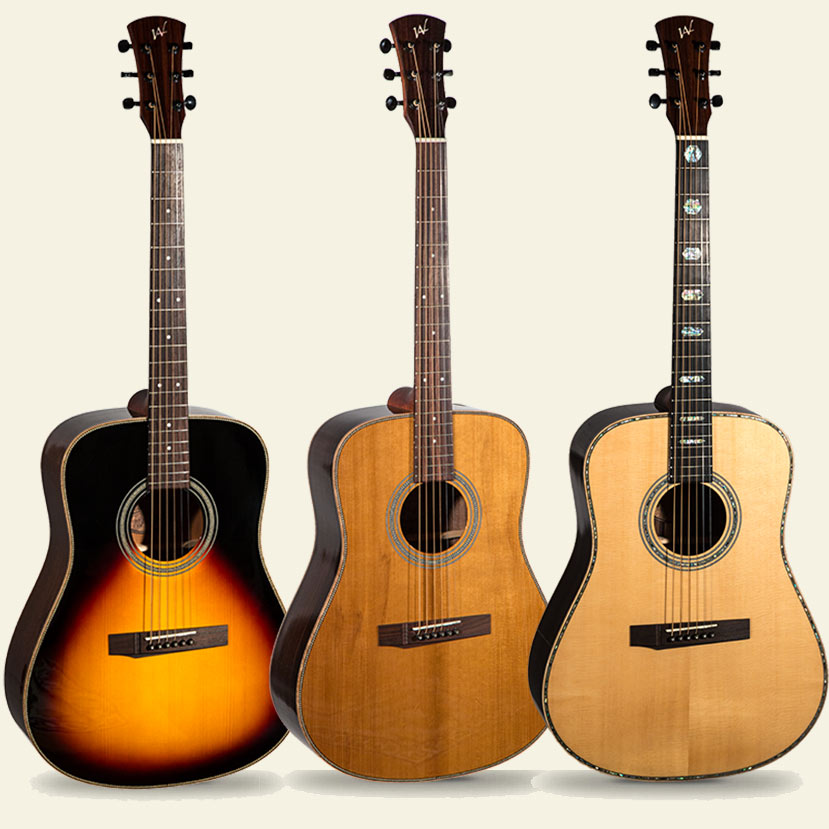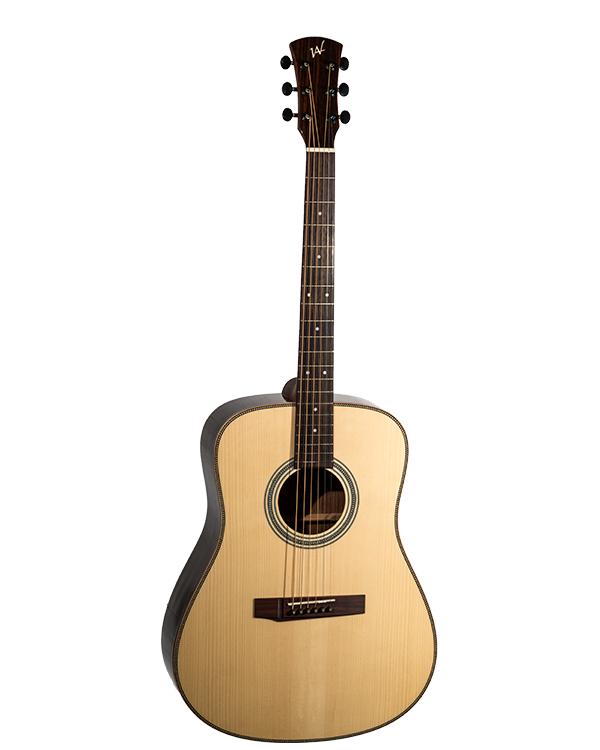 I wanted to introduce these at NAMM this year but I'm out of space in the booth. I called up a friend and selected 7 killer Red Spruce top: a couple that were all clear, a torrified piece, some interesting mineral streaked ones. They all had common traits to red spruce. They where light, stiff, and their taptone was superb. These were so exceptional I had Gary record videos for each one. Amazing guitars.
The Red Spruce top and vintage style Mother of Pearl dot inlay paired with the Rosewood back and sides lands right in the lap of a traditionalist.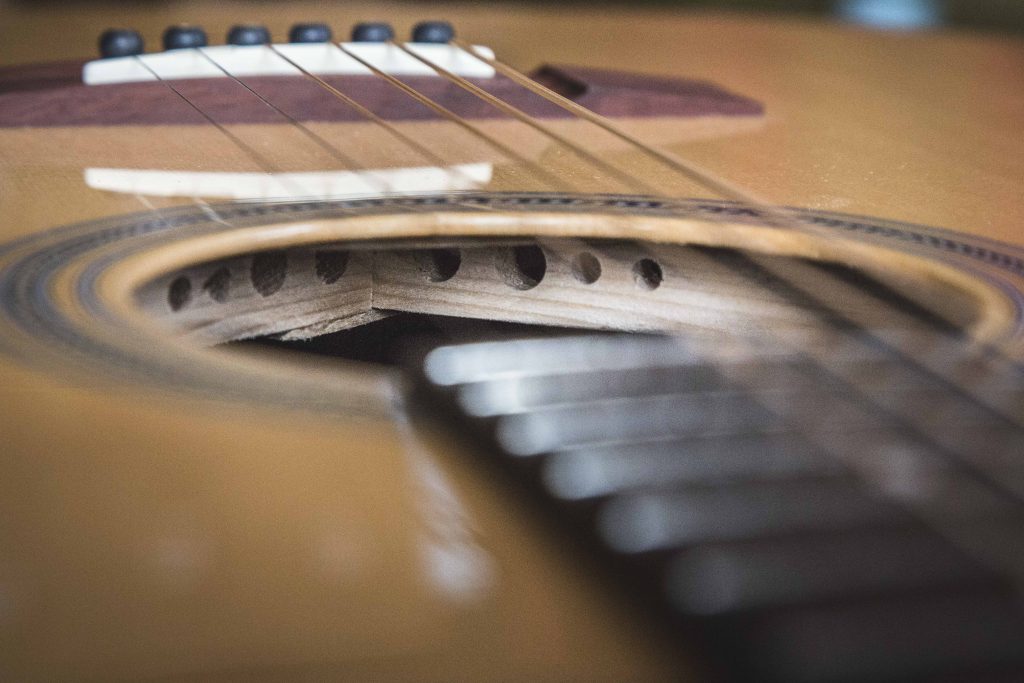 The Scalloped Ratio Plus bracing lowers the weight of the soundboard while maintaining stiffness. The short answer here is that stiffness to weight is one of the defining characteristics of a great sounding top. It's also a step forward in Dreadnought design. I strive to be at the forefront of design.
The process of torrification collapses some of the air cells in the soundboard. Again this contributes to a favorable stiffness to weight gain.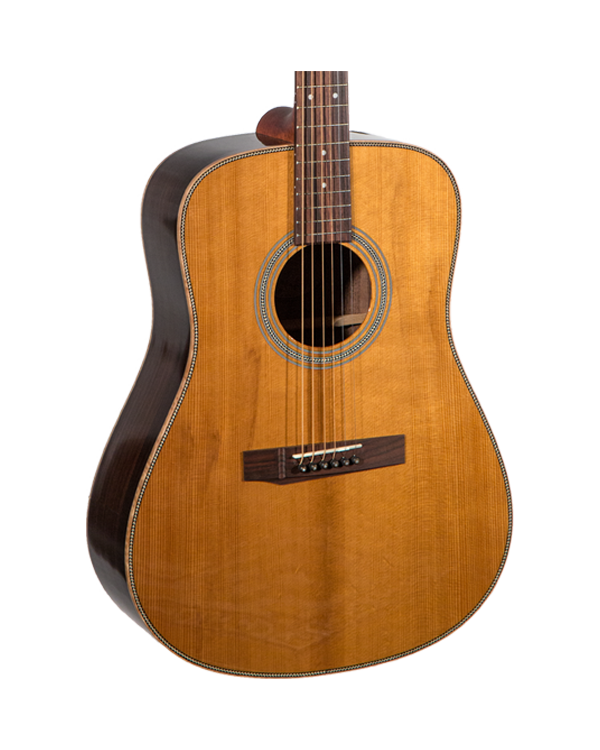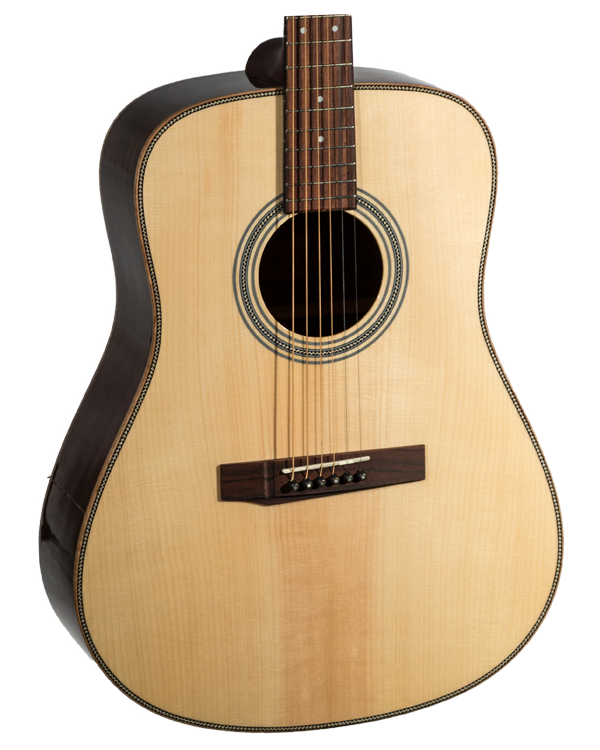 I'm VERY fond of this guitar. The slight mineral streaking makes it visually simulating but its just a fantastic sounding guitar!
Another great guitar! This one was a real head turner for Gary Antol. He almost took this one home.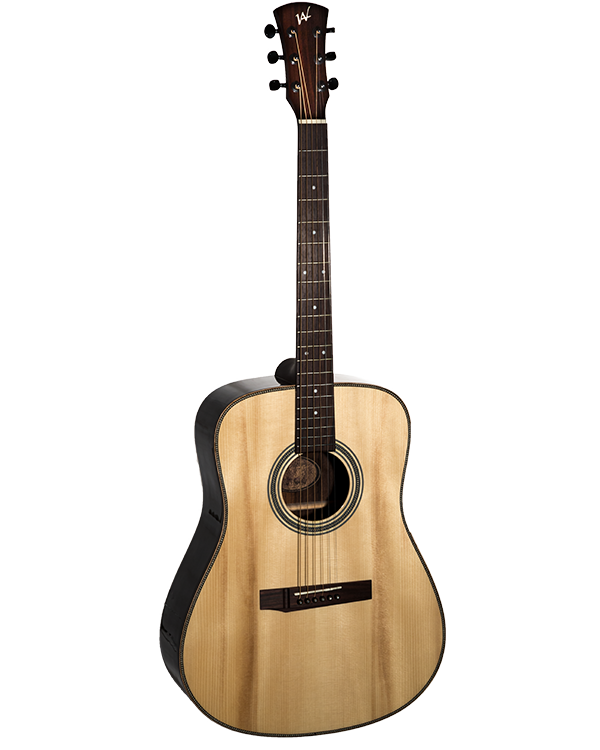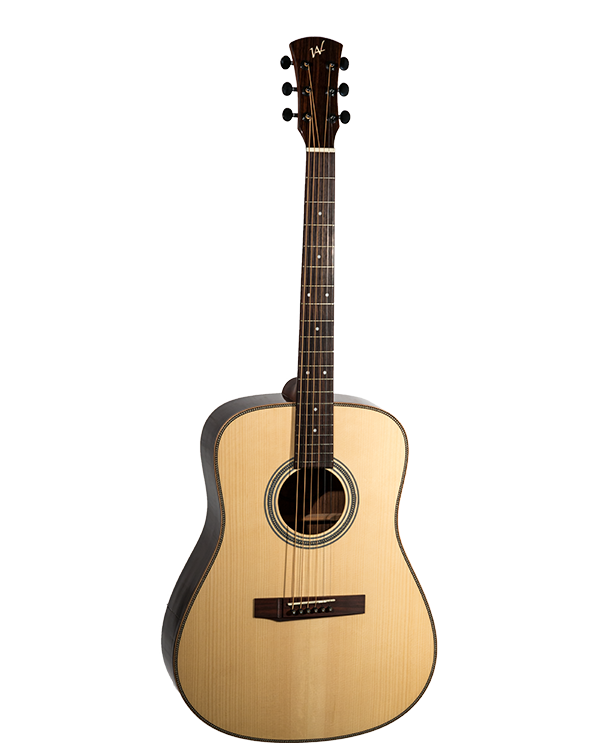 This guitar is a cannon. Loud surely but really articulate as well. A great guitar!
I think the coolest thing about these guitars is their limited to 4 guitars. Don't miss it. The coupon code NAMM D4 is worth about 1000 bucks in discounts and freebies on the D4 Dreads.