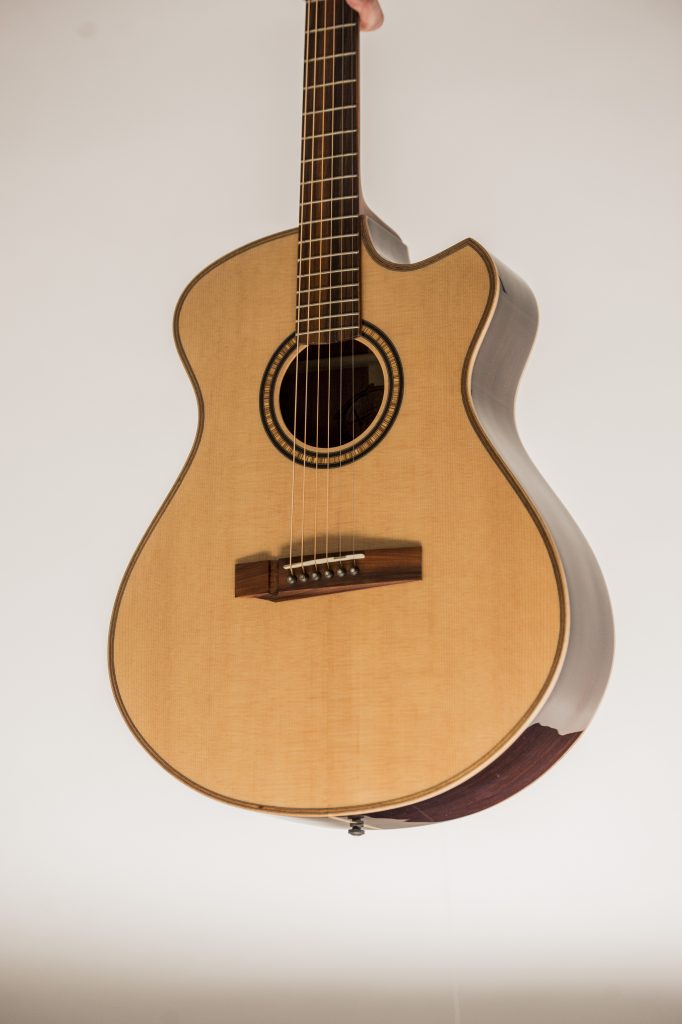 I've been going crazy on my Freja lately! Now, I've got a pretty sweet guitar–the Freja 112 BV. I've grown to really love the looks of that guitar's cutaway the most of all of our guitars, and I really love the guitar's body style.
To me, the Freja balances the volume and full bass of a dreadnought with the clarity of a smaller guitar.
I'll keep this post brief since I've already reviewed the guitar (link below), but to break it down quickly–I've really got one of these all-solid-wood models in my sights. I'm very happy with my own Freja, and I'd really like to see how a step-up will inspire my playing. Moreover, I can't wait to hear how it will grow and mature alongside my other acoustic guitars!