Jason Doherty's Custom Model E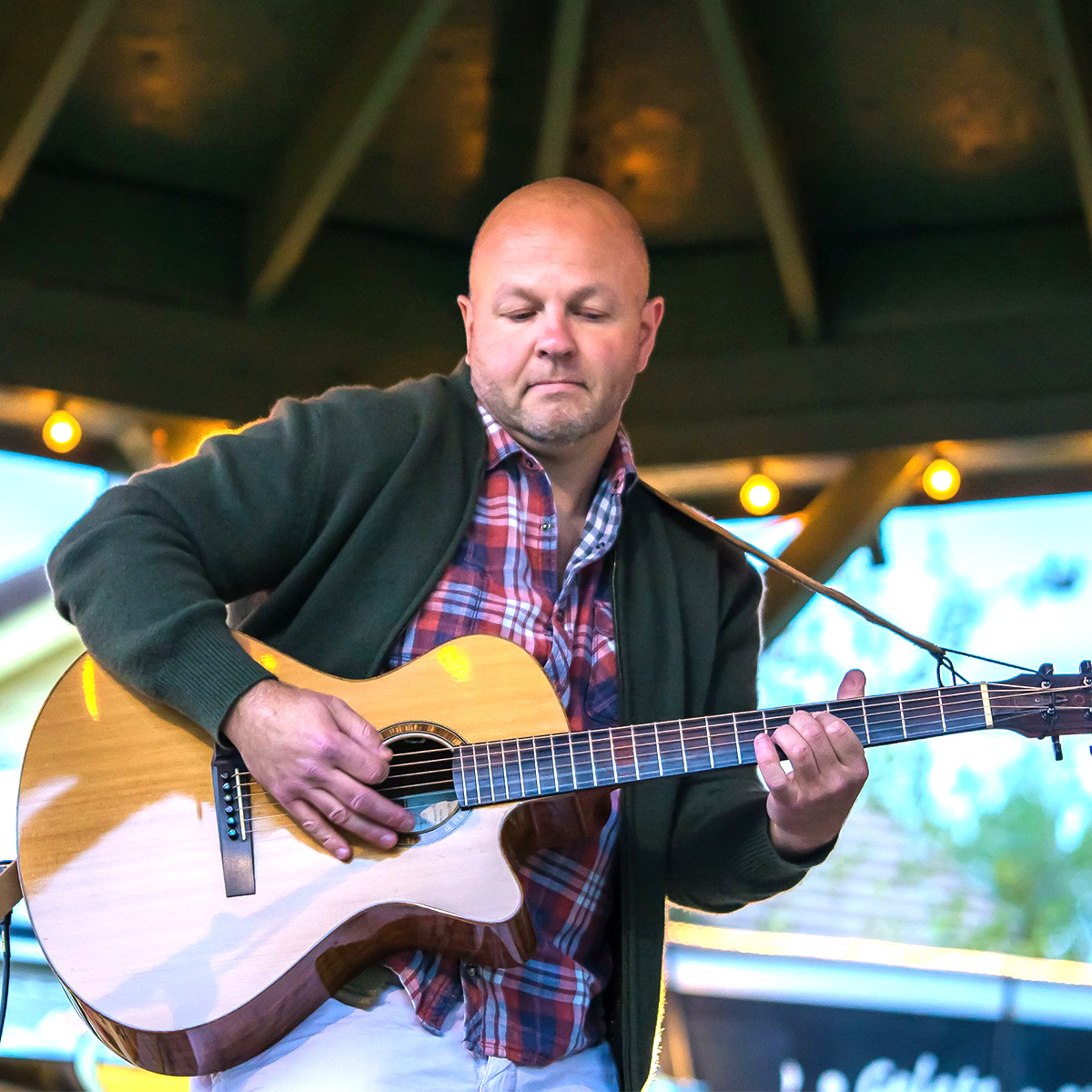 I love doing these posts! I found a photo log of Jason's Model E. I thought I'd feature it this week. It's a wonderful guitar that illustrates the whole concept here: Boutique design at production prices. The Fingerboard Crop Circle inlay can be found on the Production Series Freja models. Also, check out the bridge! That is very close to the final bridge design that is present in all of our Production Series guitars.
If you find yourself in Denver check out Velvet Compass and you may get to see this wonderful guitar in action!
Here is a clip of Jason playing his Andrew White Model E!
https://www.reverbnation.com/jasondoherty/song/5224601-andrew-white-model-e-118
We also love all things West Virginia around here! So Here is Jason playing Use Me by Bill Withers on his Andrew White! Bill Withers was born in Slab Fork WV in 1938 and is the second coolest thing to come out of WV.  I'm not saying Andrew White Guitars are cooler than Bill Withers but I'm not saying they aren't. Jason Doherty covering Use Me!

Hit their Facebook page here:
https://www.facebook.com/velvetcompass/