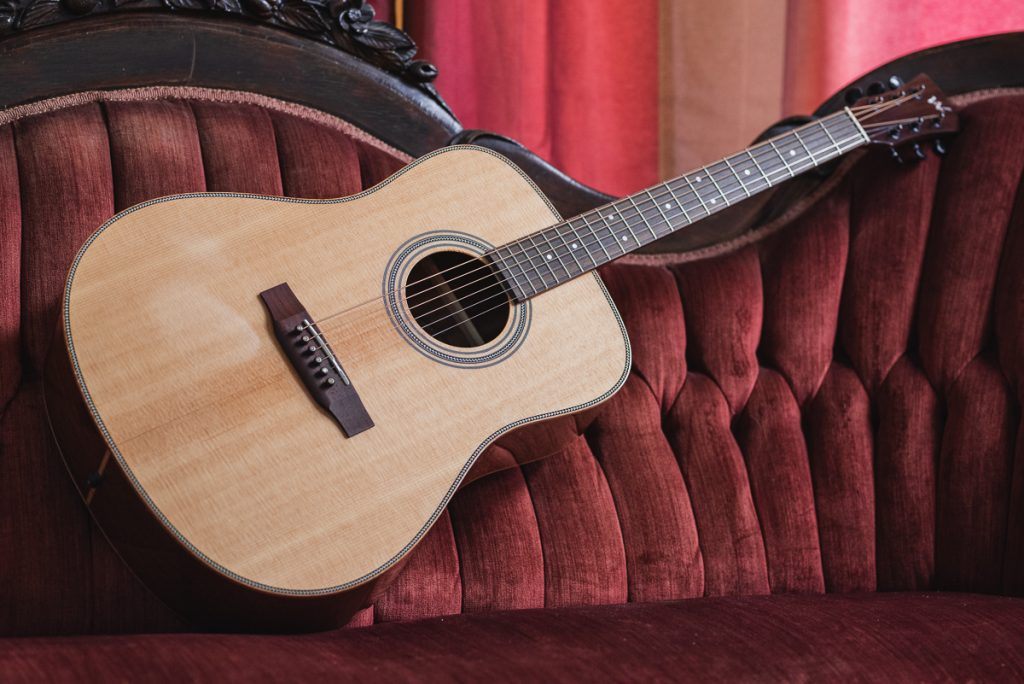 By: Josh Lucas
No sooner do I write of my love of one of our models than I find another one to love! This one was unexpected–usually I have expensive taste when it comes to guitars (although, rarely in anything else).

I picked up a D150 to begin on this Holiday Sale article, noting the low price tag. From the first strum, the guitar felt alive. One of those guitars that you feel resonate throughout your entire body when you play a big chord. In my experience with guitars that have a laminate wood back and sides, the lower price usually comes at the expense of warmth and liveliness–not so with the D150 I picked up today.
At a modest $579.99, the D150 is not only a good choice for live shows where you don't want to beat up your $1000+ all-solid-wood dread, but it's also versatile and toneful enough to be used for studio work. It's got the booming tone and volume we look for in a high quality dreadnought, and it's got clarity to spare with features like Andrew's Scalloped X Bracing. That's a combination that's tough to come by in the world of dreadnoughts, especially at this price point.

The construction is on par with all of our guitars, and the tone quality was absolutely surprising–especially considering the article I just wrote on its all-solid-wood big brother, the D1050.
Ah, if only I had enough money to get one of each guitar that I like. Until then, I guess I've got a few more go-to guitars to bang around on in my lessons! Gently, of course.