Guitar Tips & Tricks: Harmonic Minor
By: Josh Lucas
Tips and Tricks: The Harmonic Minor Scale
We're going to take a look at the harmonic minor scale, and how it differs from the natural minor scale. Does it sound like I'm speaking in a foreign tongue to you? That's okay, because I'm going to give you examples that will help you learn as you play. In some cases you'll find that you've been doing some of these things intuitively, and we're just putting a name on a move that your fingers and ears already understand.
If not, that's okay, too. Because we're going to have fun. You do play the guitar for fun, right? Well, you're in for a treat because we have a lot of examples here on these scales. Enough to keep you out of trouble for a while.

First let's take a look at the notes in the key of A minor. A minor has no sharps or flats. The notes are

A
B
C
D
E
F
G

These are the same notes as the key of C major, we're just starting and stopping in a different place. The notes of C major are,
C
D
E
F
G
A
B
Get the picture?

Good. Now look at this example on the high E string.

Here with our left hand in the fifth position (index finger above the fifth fret) we have the notes A, B, C, then we're moving down into the third position and playing the notes, "G, A, G, A."

All notes in the scale, "A minor."

To make the A Minor Scale into A Harmonic Minor all we need to do is change the note "G" to "G#"

A
B
C
D
E
F
G#
So take out your guitar, and play the same thing but let's use G# instead of G.
Not too bad, right? Now let's play through a couple more examples before I hit you with the theory behind the scale.

Let's just look at the scale tones in order and number them for now.
A
B
C
D
E
F
G → G#
So changing G to G# changes our scale from "A minor" to "A harmonic minor."

What does it mean when G becomes G#?

To raise a note by a half step makes it "sharp."
To lower a note by a half step makes it "flat."
So what we've done is raise G by a half step, making it G#. G# is only ½ step away (one fret away) from A. That's why in the first examples you changed the "G" notes from the third fret to the fourth fret–to illustrate this one small difference between the scales.
Now, here's the good part–here's the natural minor scale, and harmonic minor scale in all positions on the fretboard.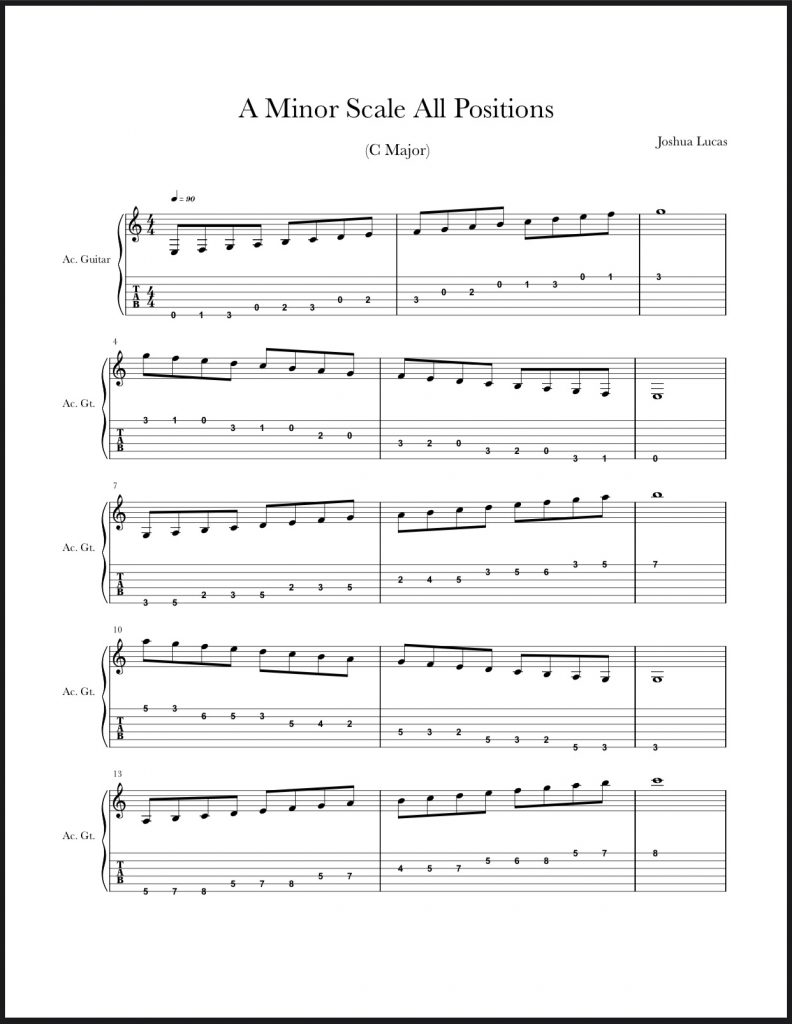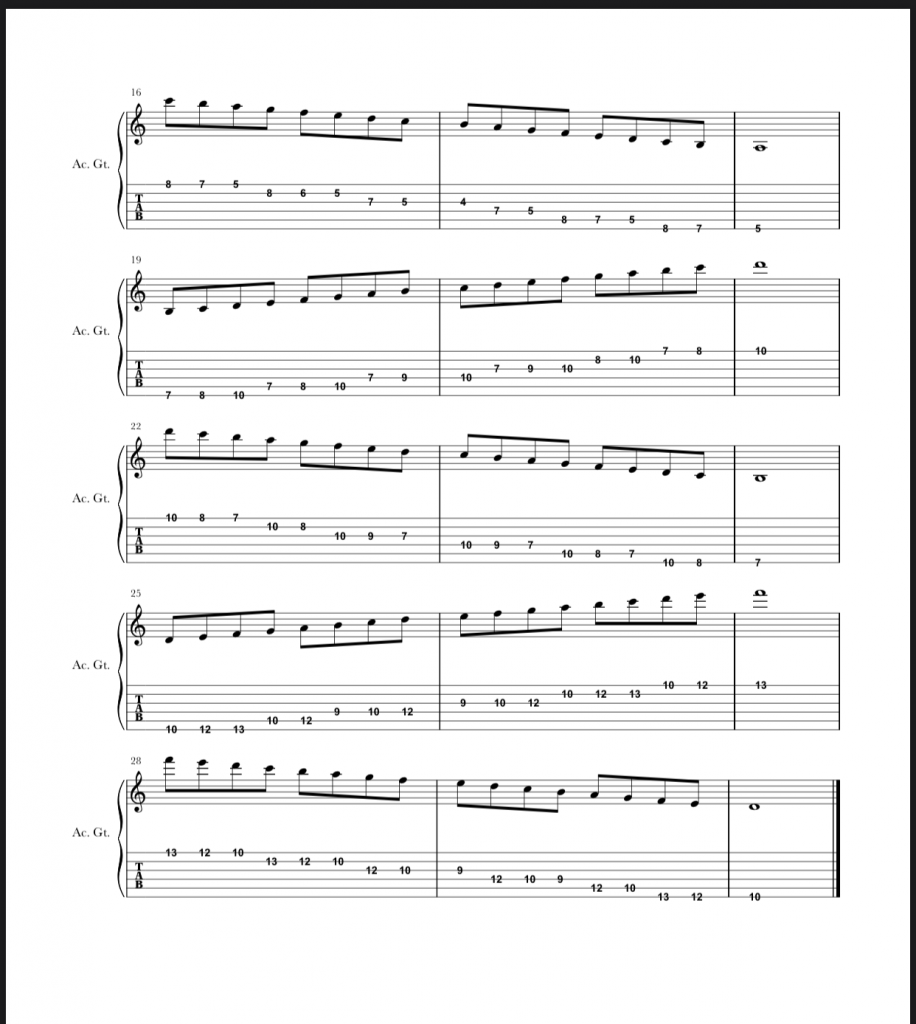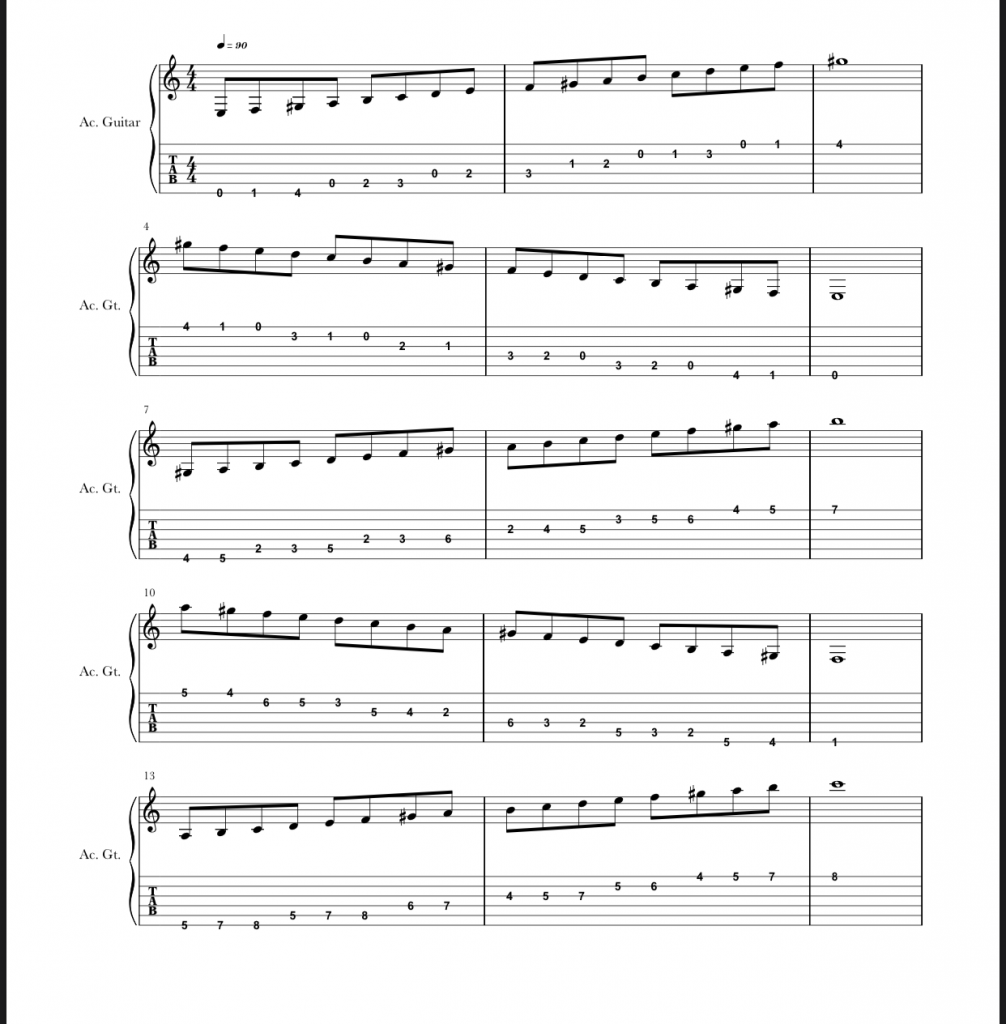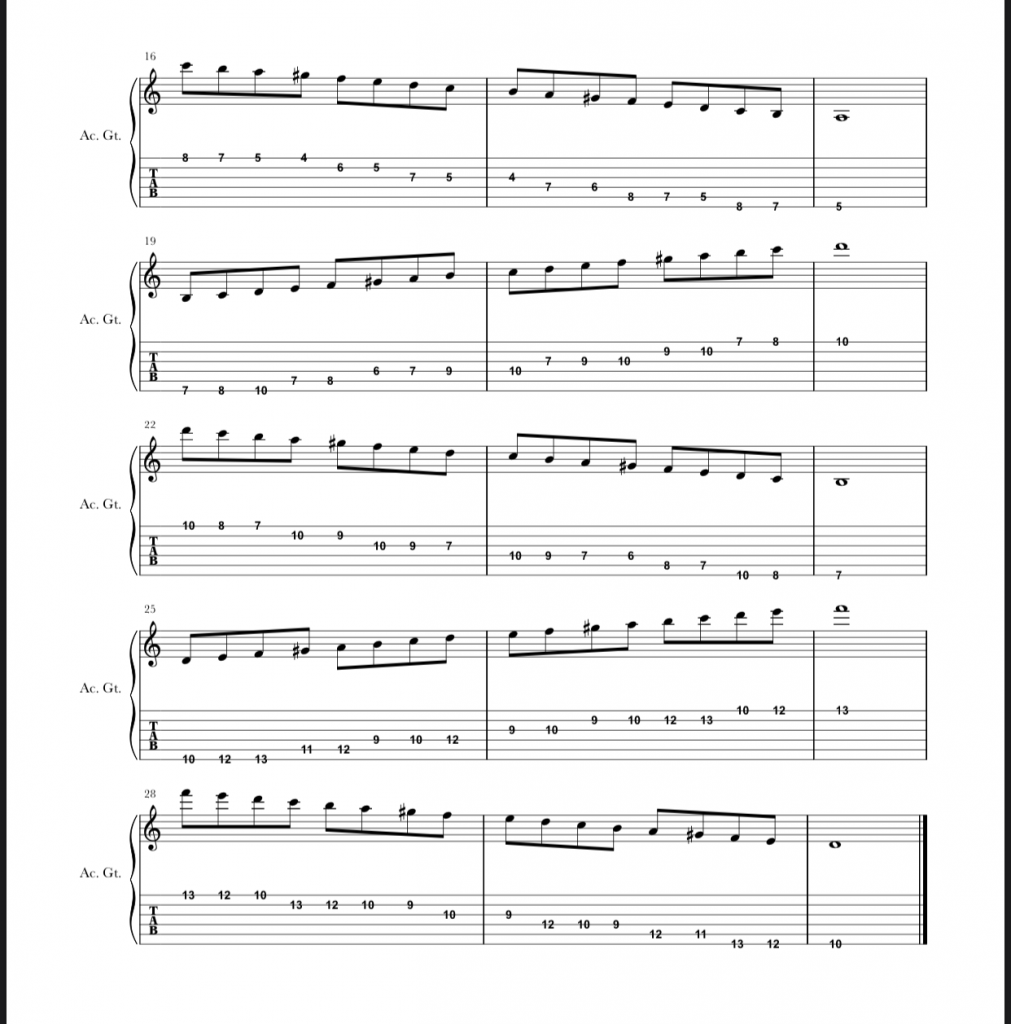 I took out a lot of wide stretches between F and G#. Next time, we'll get into my favorite–3 note per string scales.

So get your left hand stretched out with that augmented second interval between F and G#, will ya?