Guitar Spotlight: Freja 2A2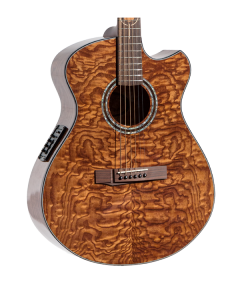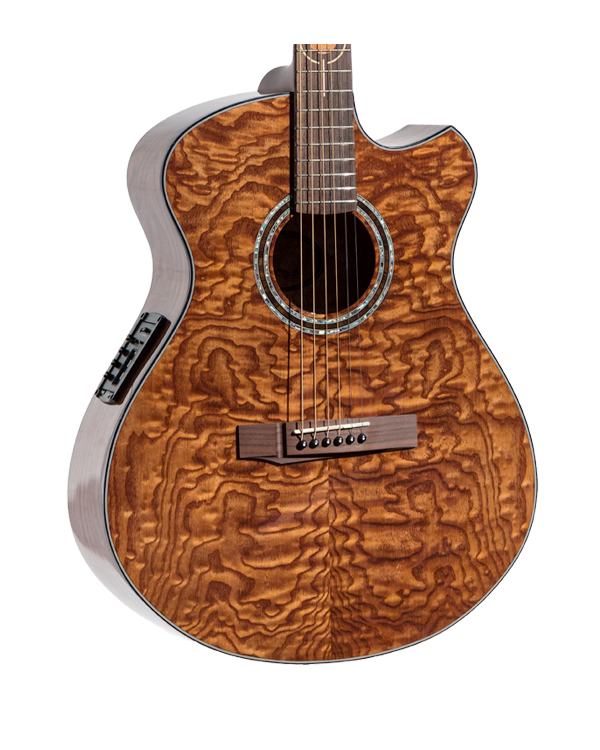 Oh man, you're in for a treat with this guitar!
This guitar never stays in stock long. One of our most stunning production models, this beautifully stained quilted ash shred machine is all you could ever want in terms of show-stopping, eye-catching appeal.
Not only does it look great, but Ash imparts a well-balanced and warm tone that you feel through your whole body when you strum a chord. And for most of us acoustic guitar players, that's a huge part of feeling a connection with our instrument.
With a solid top, and laminate quilted ash back and sides, you get the best of stability and sound. Not only that, but the built-in tuner and preamp give you full control of your live performances–and no matter what kind of music you play, the Freja body style has you covered.
The florentine cutaway allows easy upper-fret access, and a distinct style that stands out among every other copycat acoustic (hey, just calling them like I see them).
But don't just take it from me.
Here are some reviews I pulled from the product page:
"The tones are just heavenly. Ease of play and feel of the neck is superb. Compare this to a Taylor or Martin and you will find that this is a true winner."
"I get so many compliments about the appearance of my Freja! Even more than I do for my EOS. The Freja did need a setup moreso than the Eos when it arrived, but once it had that it has become my primary rehearsal and performance instrument. Sounds great acoustically, and I've had a lot of compliments about the sound through systems with the built-in preamp, and with no additional DI most of the time. Thanks Andrew for recommending this instrument as a larger sounding alternative to my Eos."
"The F2A2 is a great valued guitar. I appreciate getting Exotic Tonewood as well as great craftsmanship in an instrument around $1000. The action was clean right out of the box which allows smooth playability and quick movements. As a Taylor owner I would compare this instrument against the Taylor 214 or Taylor 314 in quality. However; this instrument is more competitively priced."
So what are you waiting for? The guitar of your dreams is in stock today.