Guitar Spotlight: Freja 142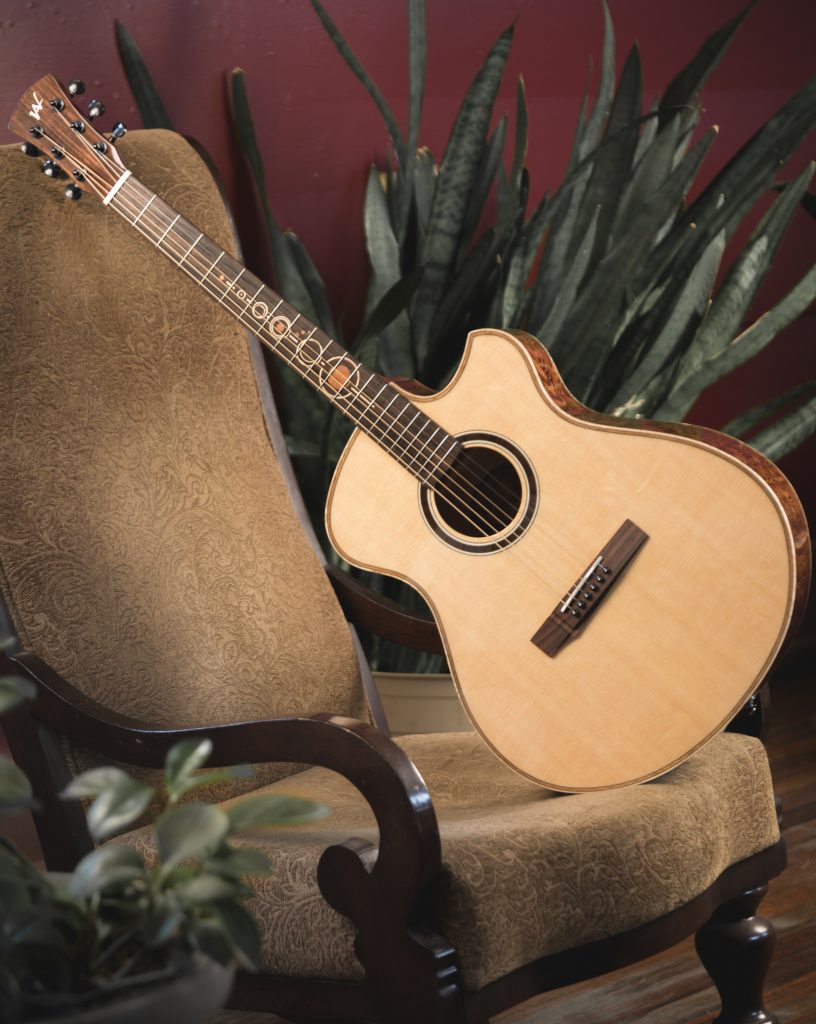 This guitar puts the best of Andrew White Guitars into an affordable package. Not only does quilted ash look absolutely striking, but it gives you a well balanced tone that brings out rich mids, and just enough lows and bite to help your guitar fill out and stand out in any mix.
Our revered guitar tech Brandon got one as a Christmas gift and had this to say about the guitar–
"It has the perfect balance of flash and function for me. From the quilted ash to the binding, the attention to detail is what matters to me. Plus, from the audience's perspective that spruce top looks familiar–but from where I'm standing, I know what a unique and beautiful tonewood we've got.
It's also worth mentioning that the laminates we use are not just plywood with a pretty veneer–you're still getting quality tonewoods. And one benefit to these laminate body guitars, they'll hold up to humidity and life on the road a little easier."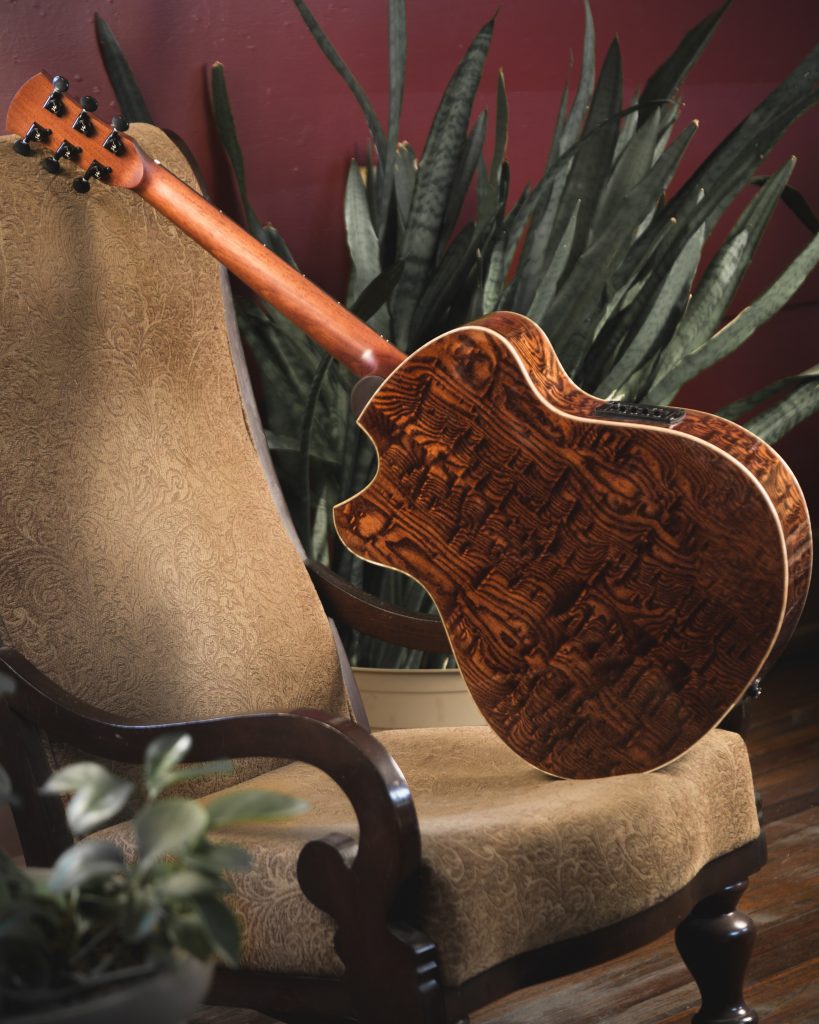 The Freja 142 is a true workhorse with tone to spare. Just ask the people who've bought and played one!
"Andrew White Guitars are boutique quality instruments regardless of where they are made. I see 0 difference in quality and playability between my F142 and Gibson Songwriter Deluxe which costs 3 times as much. Even when I'm not focused on new material the guitar compels me to play it."
"Having never even heard of Andrew's guitars prior to my purchase, I thought I was crazy buying a guitar I had never played. However, the tone and feel of the instrument are incredible and of course it is beautiful. Better projection than my Martin and already it is warming up to being played. Couldn't be happier!"
For more info and reviews, check out the product page!