Guitar Spotlight: Freja 112 3TS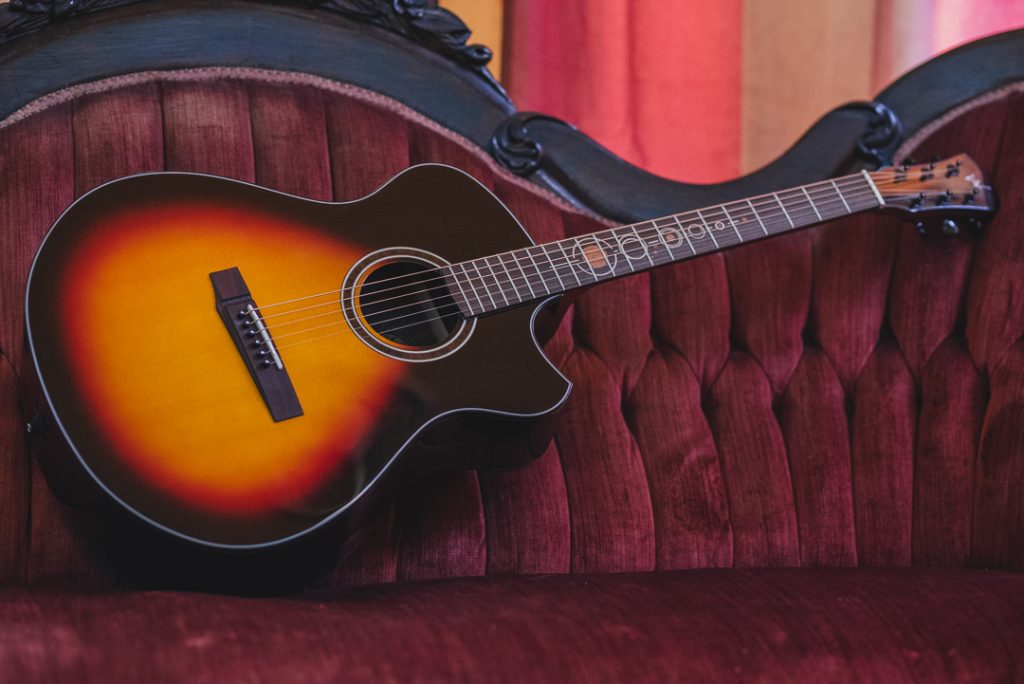 By: Josh Lucas

The depth of tone in every Freja I've picked up is remarkable, and this one is no exception. Depth to each single note, chords that ring clear with great definition and separation, and the resonance of a big-bodied guitar.

Honestly, if I can just blow the fourth wall straight down and level with you for a second, I get a feeling like, "Why even write this? You're just going to throw out the same buzz words and tonal descriptions you would on any rosewood-bodied, spruce-topped guitar, especially a Freja."

Then it dawned on me how simple it is to see what makes this guitar unique–in fact, the difference between this guitar and the other Frejas, it couldn't be more obvious.

I don't know about you, but I can't get enough sunburst. Some of my friends hate it, but this isn't for them. It's for us.

Yes, this Freja sounds just like the Freja 112 Nat, or the Freja 112 BV. But it's sunburst, man.
And honestly, that's good enough for me. I know all you folks who bought the 2s2's and 2a2's in the last auctions know what I'm talking about. A beautiful guitar is just flat-out a beautiful guitar. We almost can't help our reactions to something we've conditioned ourselves to love. I mean, if I loved the look of concrete enough, I'd consider commissioning Andrew for a $6900 custom concrete guitar. But that would just be a statue.

We all look for these nuances that, I'm sorry, are a little bit silly when it comes to the guitar. If the guitar is only a tool, and a tool is only a means to an end, and that end is to make beautiful music–well, we could just paint them all brown.

But we know that instruments are more than that. They're a work of art on their own, even before we start making our art using them. A harp could just be an ugly-shaped triangle with strings. Cello or violin scrolls could just be square headstocks. But there's more to it than function. There's a reason those builders wanted to make a beautiful scroll, and leave their personal touch on the instrument. There's a reason Andrew uses curly maple, or bloodwood, or koa binding on certain models. There's an attention to detail that is personal to the luthier, and the customer.

For me, one of the key components that makes a guitar personal to me is a sunburst finish. Everytime I see one, I stop and take a closer look. I think of all the guitarists that inspired me, all playing sunbursts–Jimmy Page, Slash, John Frusciante, Frank Zappa, Stevie Ray Vaughan.

Like I said, it seems silly, but that little detail makes me feel better, more connected, and more inspired while I'm playing. And when it comes down to it, inspiration is the key ingredient to great music. Inspiration doesn't need to make sense; it doesn't need anything. It is the thing.

So, maybe sunburst isn't for you. That's okay. Find your thing. Find what connects you to music, and find the guitar that's the perfect conduit through which you'll let that inspiration flow.