Guitar Spotlight: EOS 2S2
By: Josh Lucas
Without repeating too much of what I've said in the past–that maple is actually a more well-balanced tonewood than your eyes would lead you to believe, and that the EOS is by far my favorite body shape–I'm going to try to give you an overview of the EOS 2S2 and what makes it special.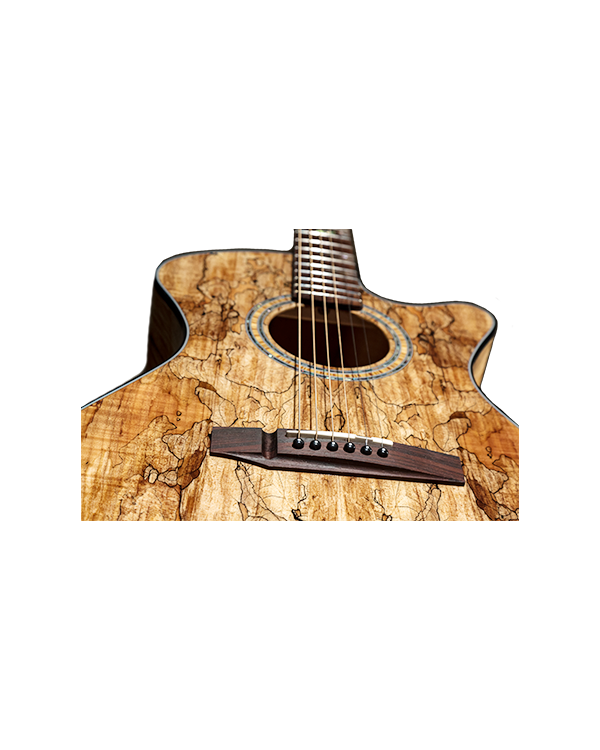 Aside from the obviously beautiful craftsmanship, the cutaway on the EOS facilitates effortless upper-fret access. It's quite a deep cutaway, and reaching all the way up to the 20th fret is a viable option and not a chore, as it is on most acoustics.
I think players will also appreciate the built-in tuner/preamp, the Edge Z. It's got all the tone shaping tools you could want, which is obviously vital to a gigging musician.
Also, that these are laminated pieces of maple means you're getting real tone from a real tonewood, and you have the additional stability of laminated wood. I love my all-solid-wood guitars, but I don't want an instrument that I'm going to have to baby during a 3 hour set.
Take a listen to these video examples below!