EyeCandy! Olympic White Dome Top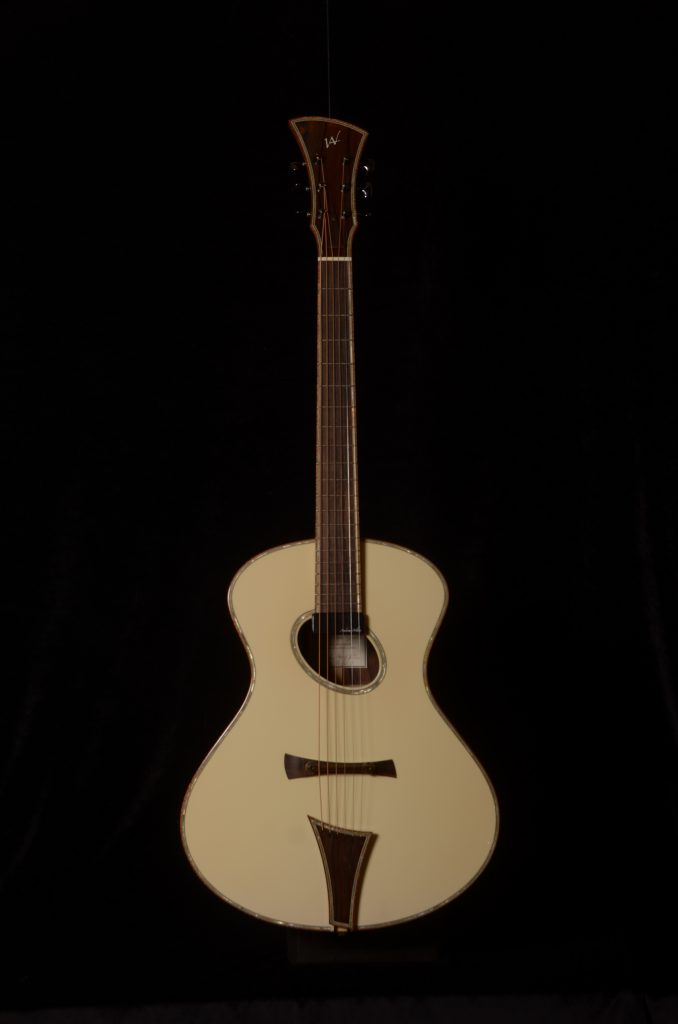 You know, There are some times when I really think it might be better for me just to not say a word. Sometimes its just better to let the guitar do the talking. I didn't study writing, I didn't study poetry, and heck, I didn't study guitar building, but I did master the craft.  And this guitar shows it.  What a beauty.
This is a Custom Model E Dome Top instrument. This was roughly the 10th or 12th Dome top guitar I had built and it is, along with the others, the foundation of what will be our Noble Gypsy Guitar line that we hope to launch as a Production instrument eventually. Right now this is only available as a custom order.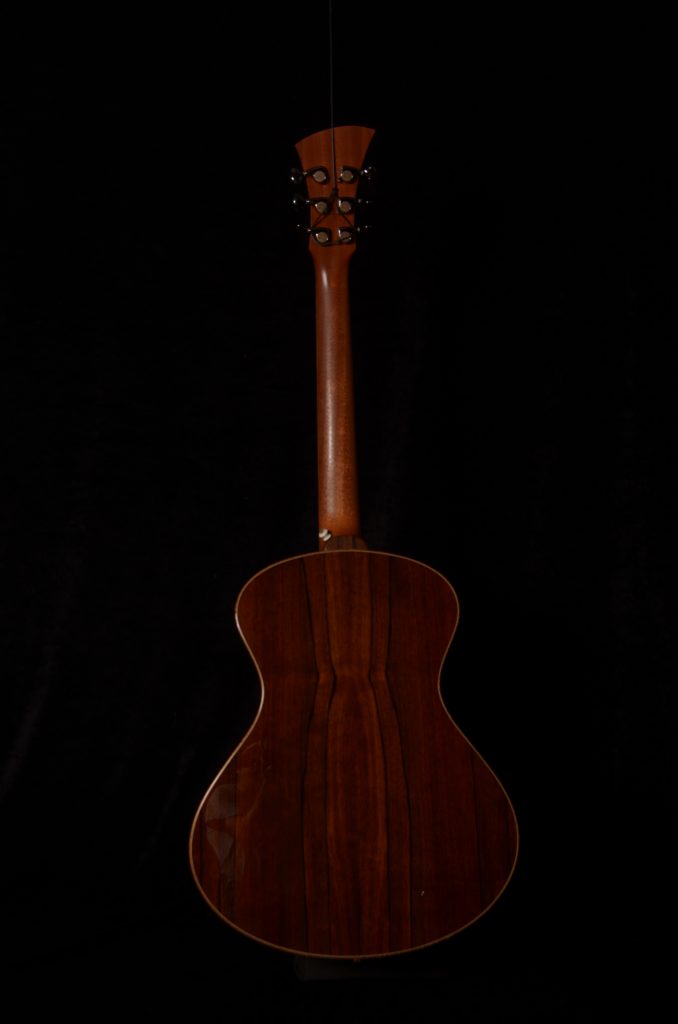 This particular guitar has Asian Ebony as the back and side wood, along with an Italian Spruce top with a wonderful Olympic White finish.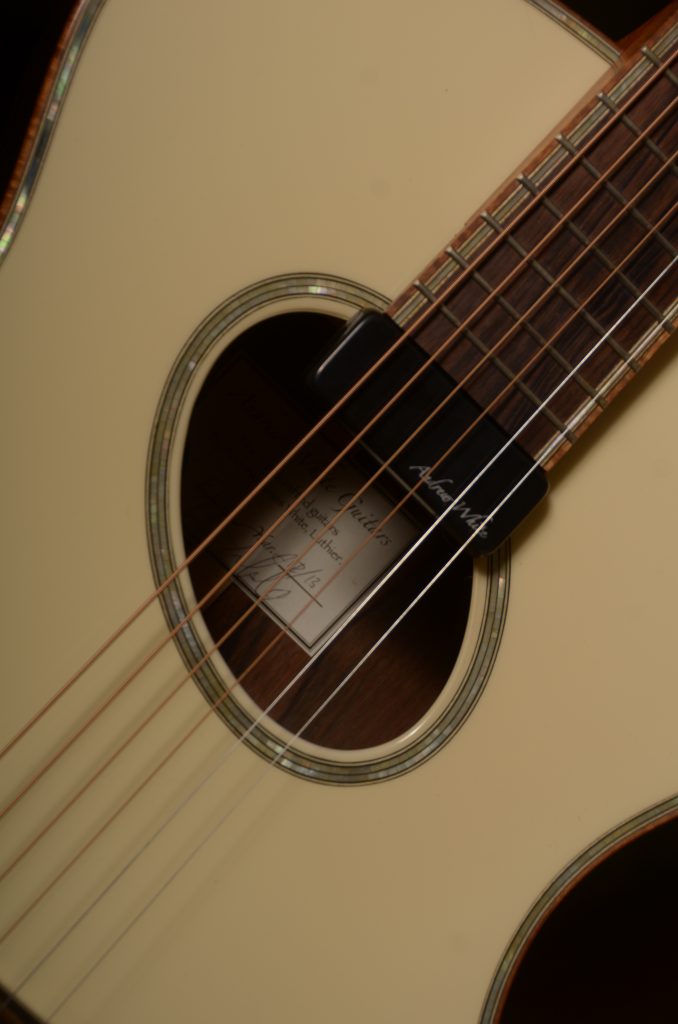 The offset oval sound hole brings a nice modern look to the guitar, and the Gold Mother of Pearl in the rosette brings everything together very nicely.  The mini hum bucker is a fun addition to these acoustic models!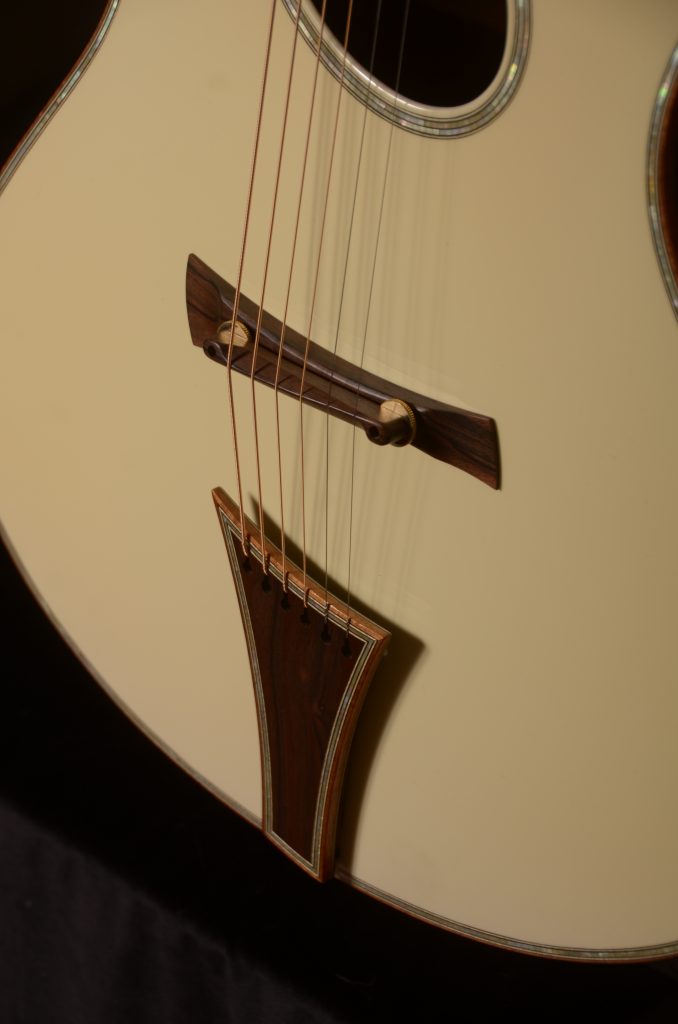 Hand Carved Asian Ebony floating bridge with delicate curves that balance the flow of the body lines, sound hole, and headstock. Along with the curves of the floating tail piece that hold the strings.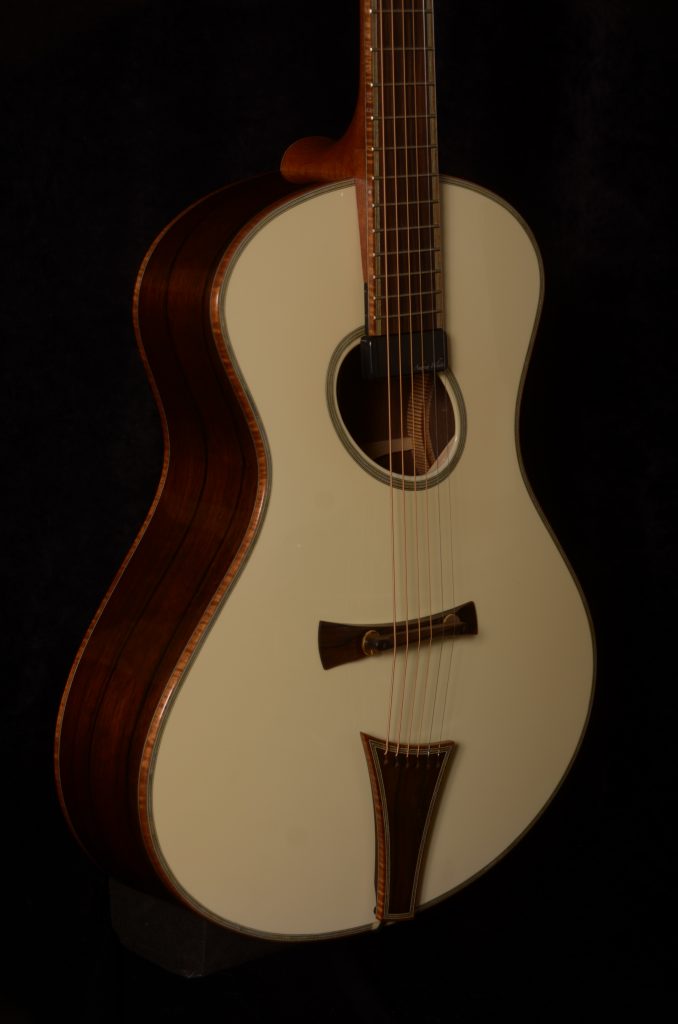 Here you can see the beautiful Curly Koa binding that runs throughout the instrument, on the body, fretboard, headstock, and tail piece.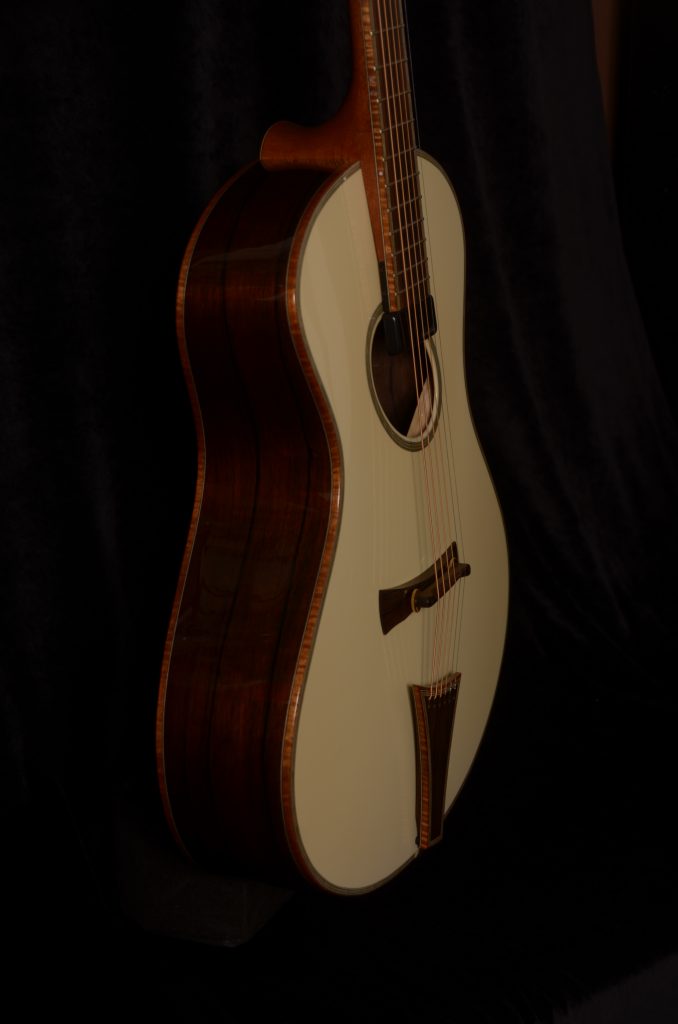 These instruments are built with a floating neck as well. The "tongue" of the fretboard is not glued to the body, rather it hovers over the body.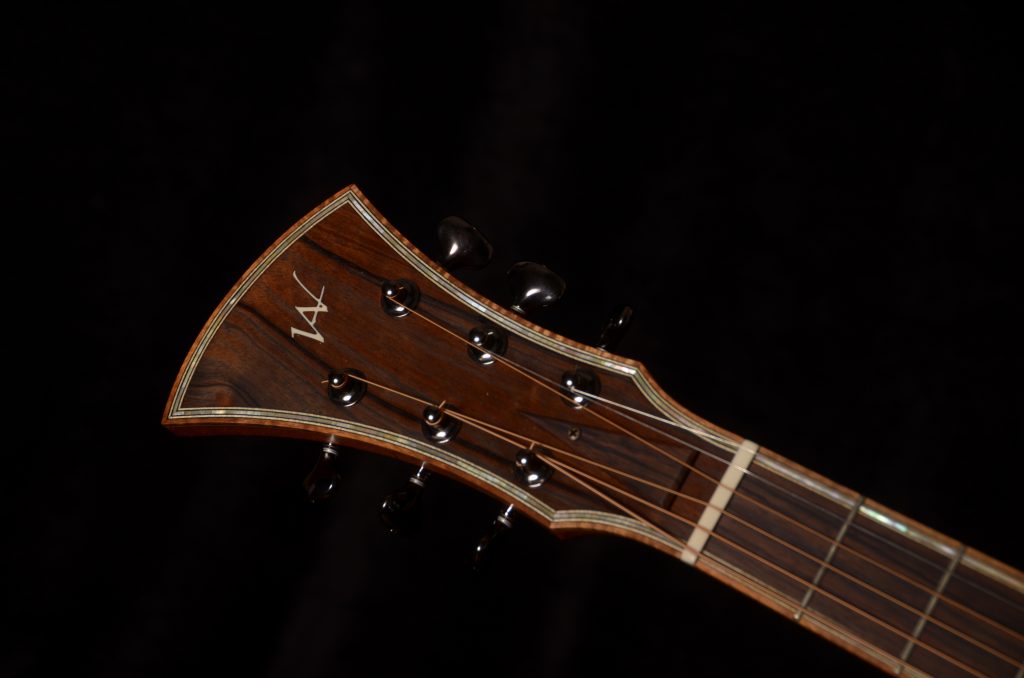 Ive chosen Asian Ebony for the headstock veneer and fretboard to match the back and sides, bridge, and tailpiece.  And here you can see the Gold Mother of Pearl inlay on the headstock and neck bordered by the Curly Koa binding.
Its hard to see, but the back and sides of this guitar were just amazing Eye Candy.
What a spectacular instrument indeed.