Eye Candy! Custom Model C!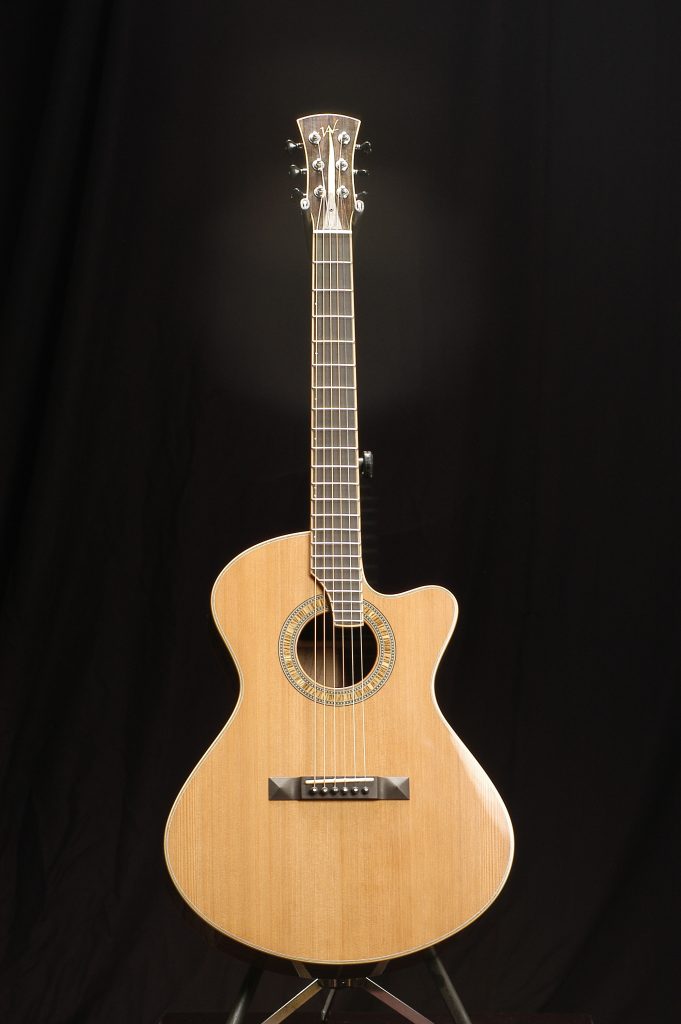 I've always really liked this guitar!  I made this with two other Model C cutaways.  And let me say, bending the cutaway of a guitar with Curly Walnut  is no easy task.  I built a special bender for this task.  Lots of fun to build and it was a great sounding guitar. I actually love the wood combination of Walnut and Cedar. It makes a really amazing finger style instrument.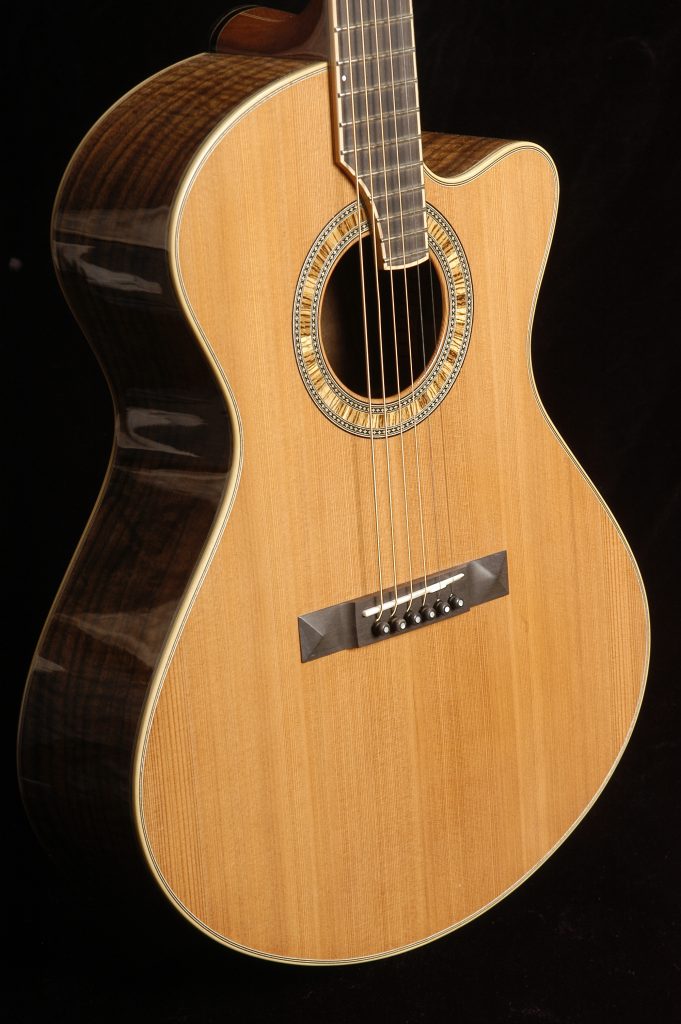 A nice Western Red Cedar soundboard with a pyramid bridge in Ebony.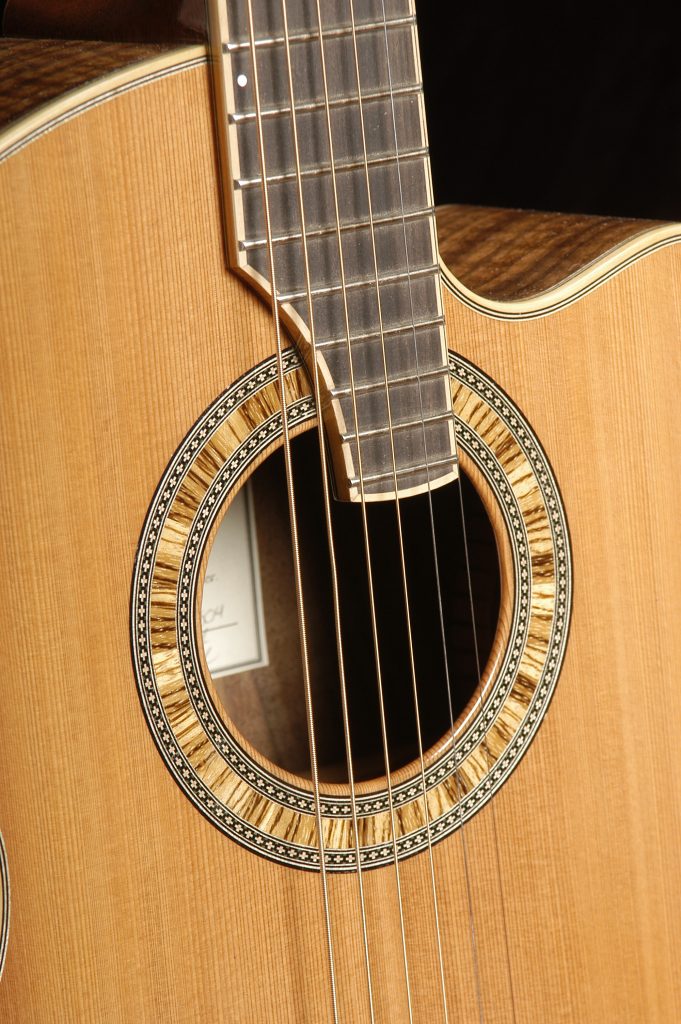 I've always been fond of the Zebra wood rosette. This rosette was the inspiration for the ZebraWood Rosettes we use on our All Solid Wood Production Series guitars.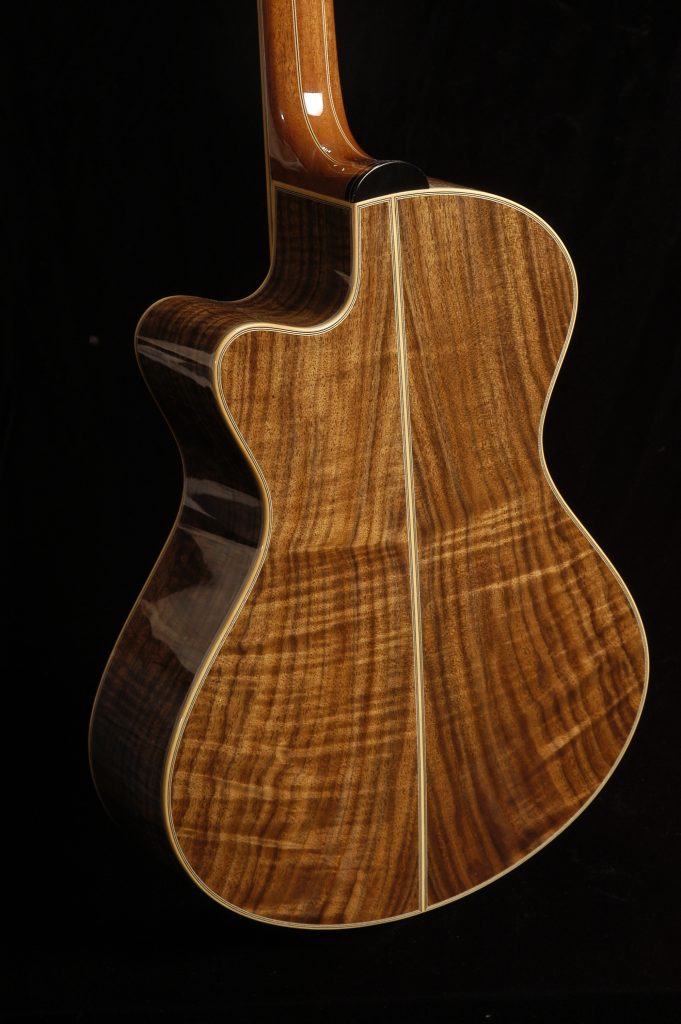 A beautiful set of Curly Walnut for the back and sides. The binding on this guitar was Boxwood.  I don't think I have used this wood on a guitar since then, but I remember really enjoying the cream color of the wood. And you can see the center strip down the back.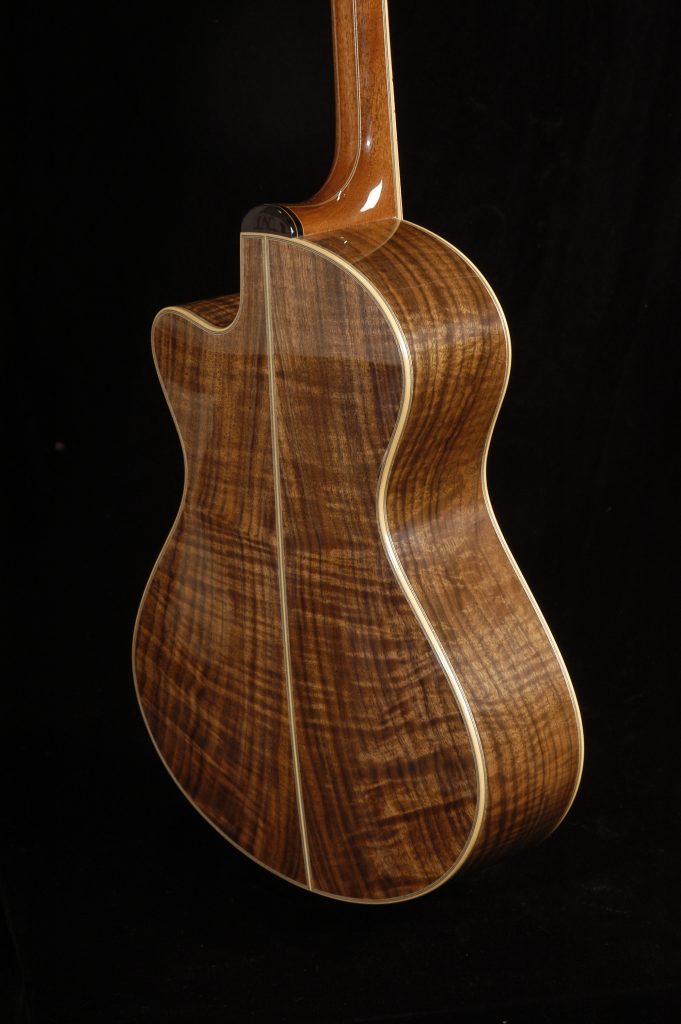 Another nice shot of the back and sides.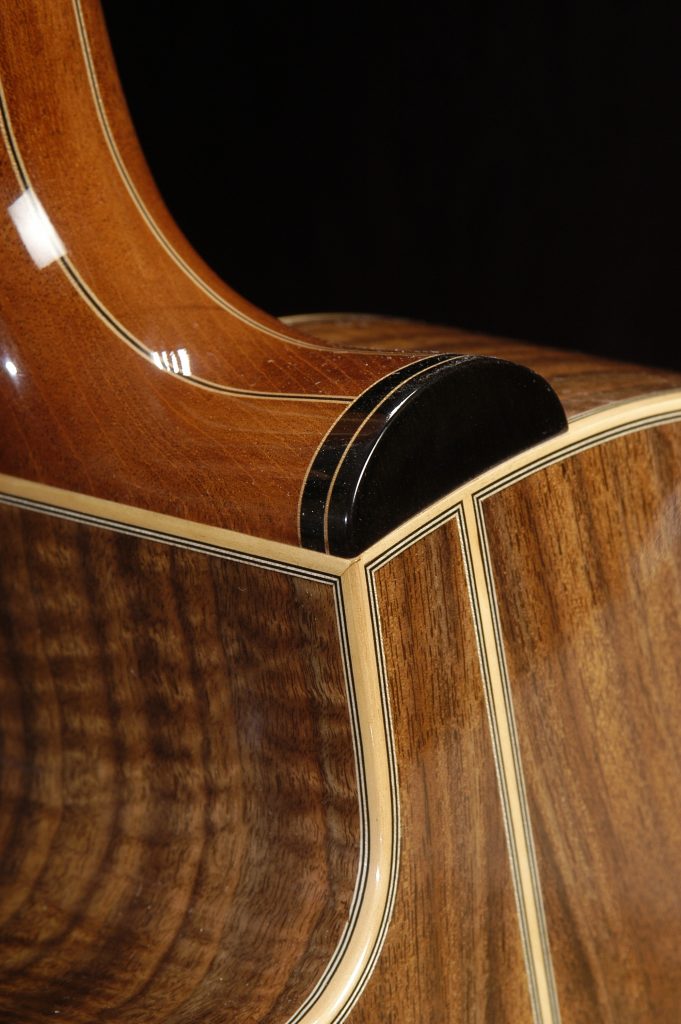 A nice detail shot. A few things to notice here.  Check out the 3 piece neck with matching stripes between the mahogany.  And the heal cap on this guitar is quite nice as well. Two large blocks of solid ebony. Over the years I've done quite a few heal caps with multiple laminations. I think it really adds a lot to the guitar. Also see the detail work in the mitre joints of the binding and purfling.  That is NOT easy work, especially when you consider that those perfect mitre joints are the same piece of wood that will have to end up in a perfect mitre at the tail of the guitar.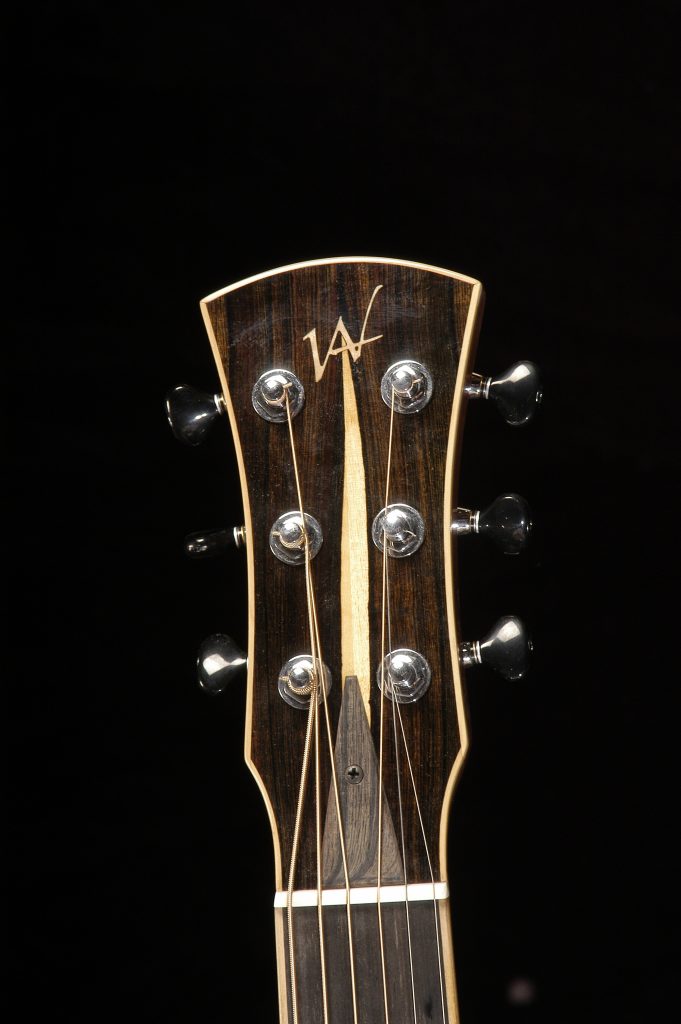 This was a really neat find!  I used to rummage through old scrap stock at a wonderful exotic wood company in my hometown of Annapolis, Md.  I loved to find the small pieces of African Blackwood and make them into bridges and headstock veneers. This piece is a book matched piece of African Blackwood showing the sapwood.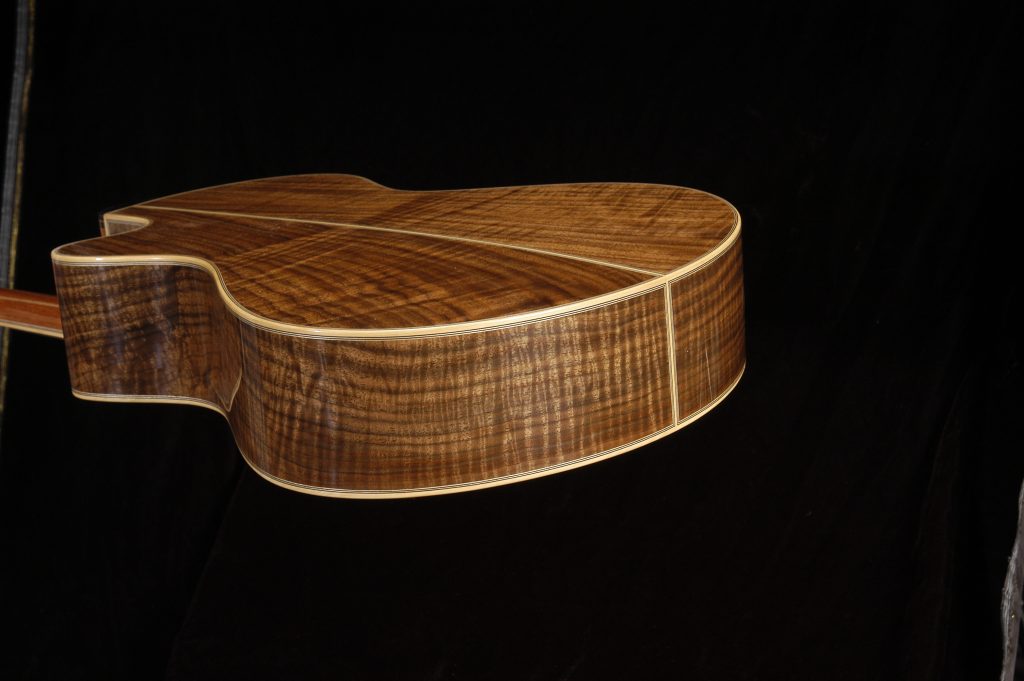 Just a nice shot of the binding coming together. These are all mitered joints at the bottom of the guitar as well.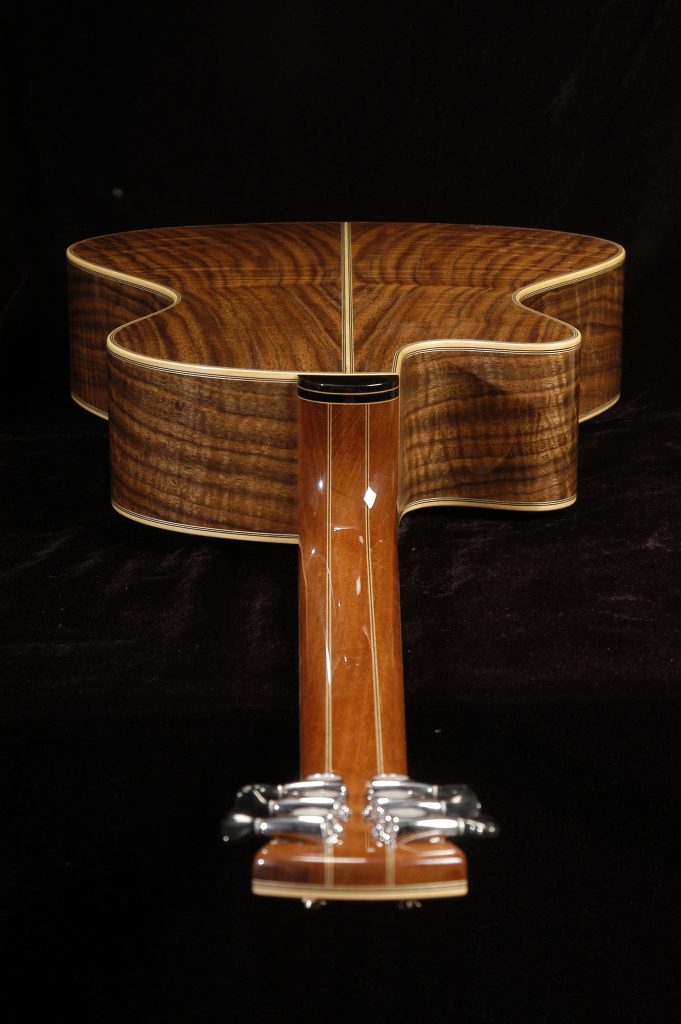 Just a fun shot of a beautiful guitar.