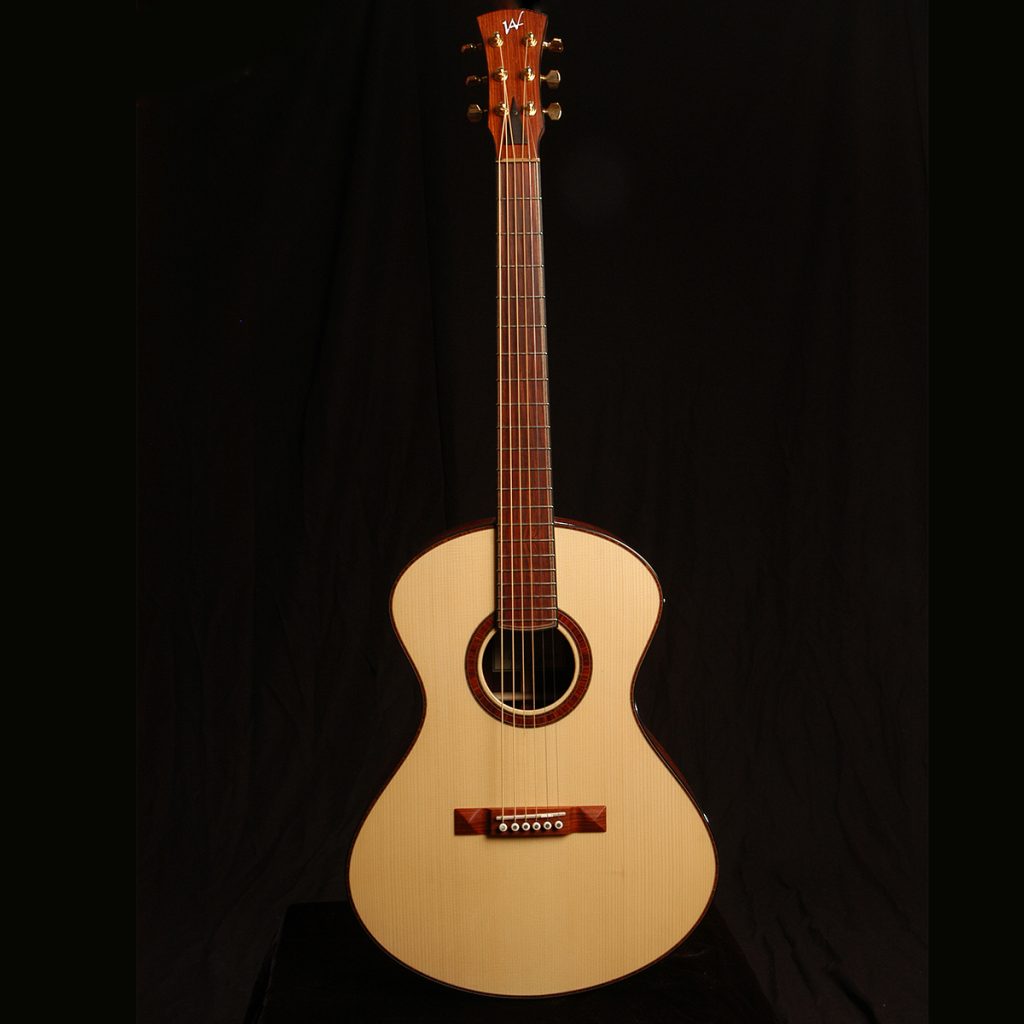 This Custom Model C was originally made for Todd C Walker out of Fredericksburg MD. If you're in the area go see Todd.  I know I'm always saying this but I'm really happy yo have found these photos.  Check out the heel of the fingerboard on this guitar.
Cocobolo Back and Sides
Carpathian Spruce Soundboard
Cocobolo Purfling
Ebony Binding
Scalloped and drilled X-Braced top
8 Layer Ebony bound Cocobolo Fingerboard
Cocobolo Rosette
Hemispheric dressed fret ends
I'd also like to briefly address what I feel is an industry-wide misconception. Have a look at how open the grain pattern is on the soundboard (the fingerboard detail pic shows this well). The guitar playing community has been taught by some legacy companies that the grain must be super tight. That's not true of all species of spruce. Carpathian and Red Spruce are two that come to mind immediately where rings per inch do not play as heavy into the soundboard quality. In my mind, a soundboards quality can only be qualified by how stiff it is versus its weight. Stiffness to weight folks. That's where it's at. We want the stiffest and lightest soundboard we can produce. That's not necessarily the tightest grain.