Cody Clayton Eagle-American Idol Star!
Morgantown, West Virginia.
Home of Andrew White Guitars, and American Idol's newest golden ticket recipient Cody Clayton Eagle.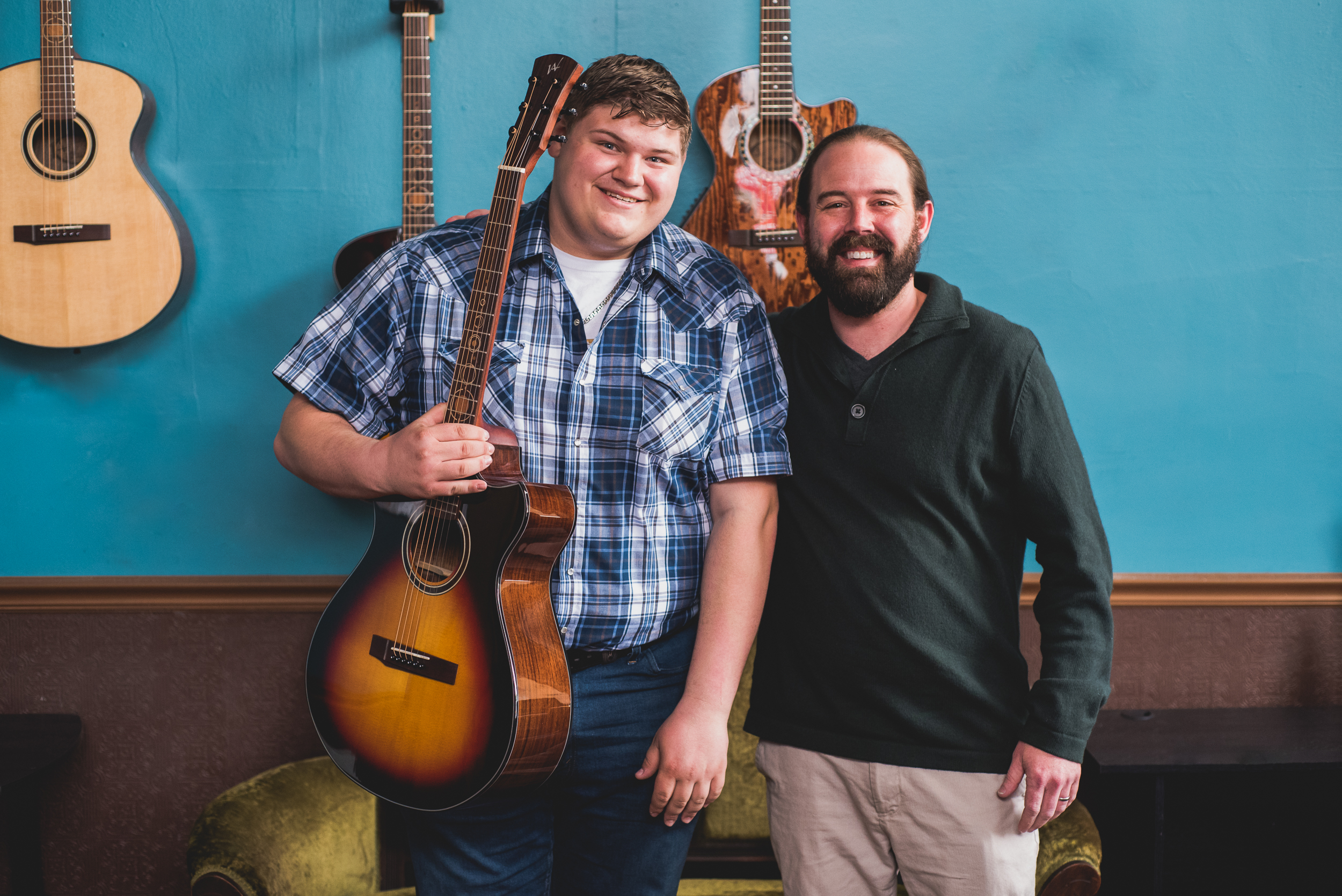 Cody, a phenomenally talented singer songwriter, worked his way through all of the levels of auditioning to be the next American Idol and now has a one way golden ticket to Hollywood! This past week here at AWG, Cody was able to take a moment out of his increasingly busy schedule to pay us a visit at our home office. He was accompanied by his wonderfully supportive mother and father, who emanated an immense amount of pride for their son and his accomplishments. Cody was gracious enough to sit down in our showroom and play a few tunes, which was a well appreciated treat for us during our work day. The pride his parents felt is 100% warranted as I can confidently say, Cody has a serious set of pipes on him!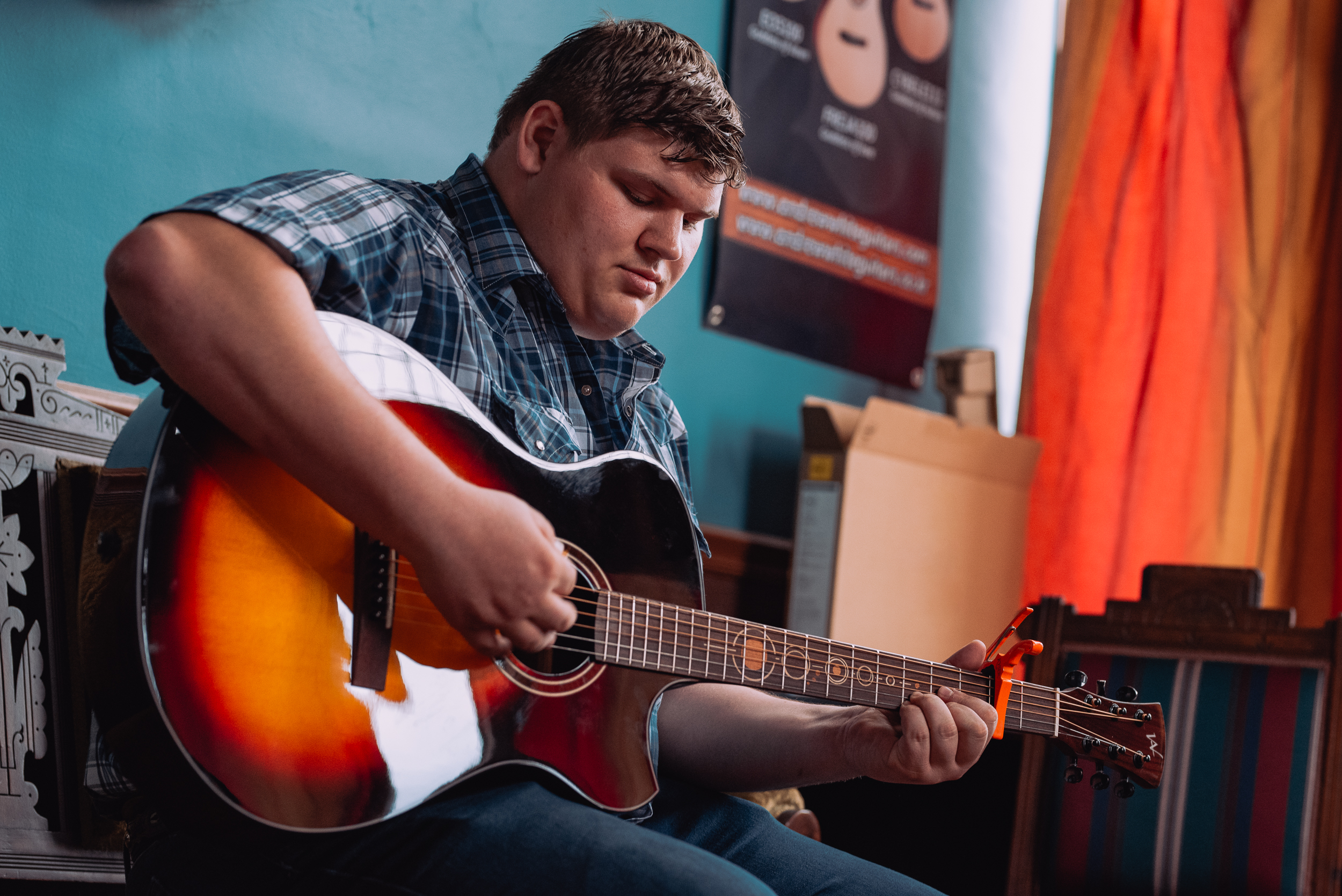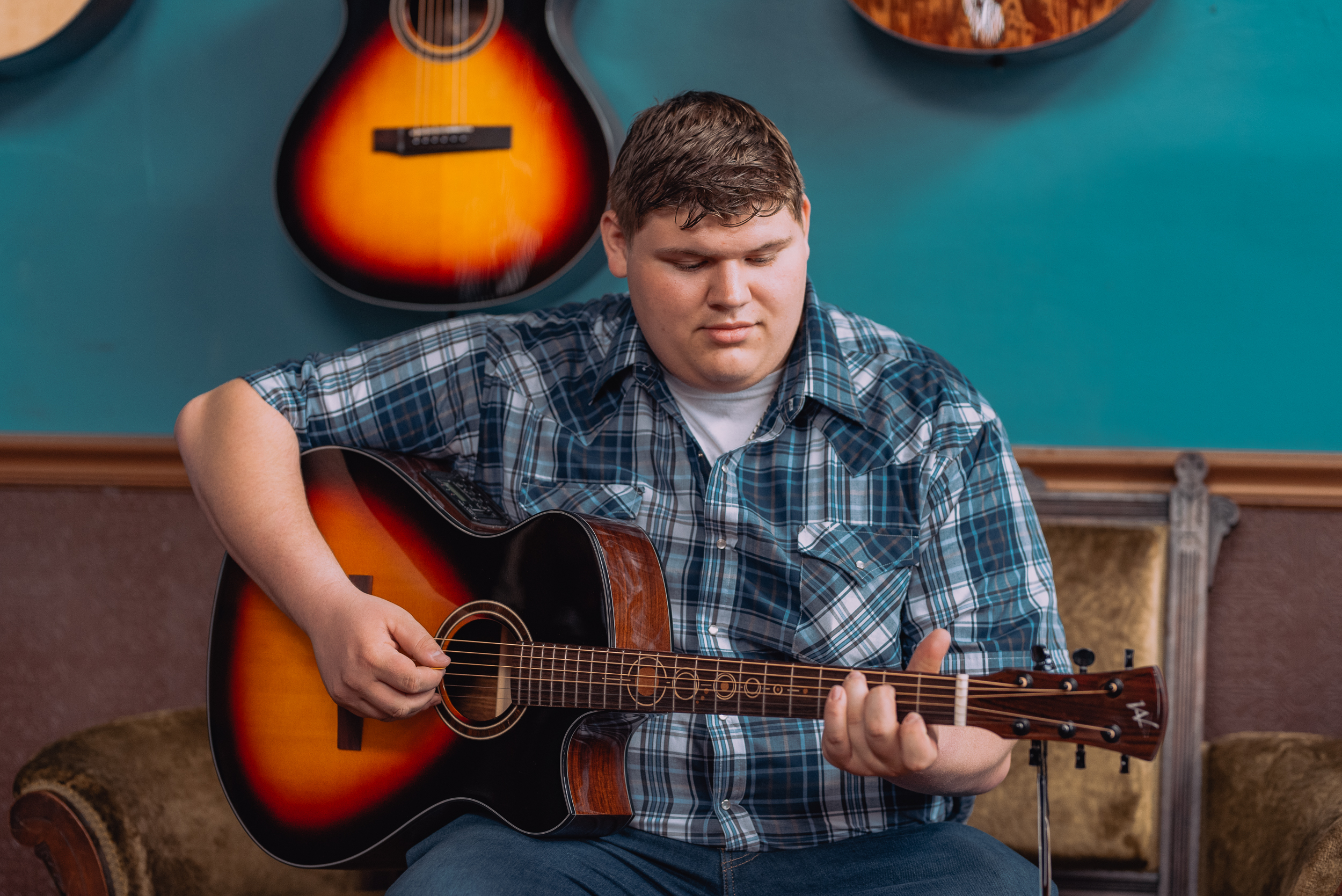 Cody wasn't just a powerhouse of talent however, he was also something that not a lot of people are today, and that is humble. Even with all of this newfound recognition, success, and 180 degree lifestyle change, Cody has managed to stick true to who he is as a person and not get consumed in the fame that has so rapidly taken over, which may be a difficult task for most in this situation, but not for Mr. Eagle. He was kind, thoughtful, and an all around pleasure to be around. It was easy to see that his parents had instilled a great set of values in him and no amount of success or stardom was ever going to change that.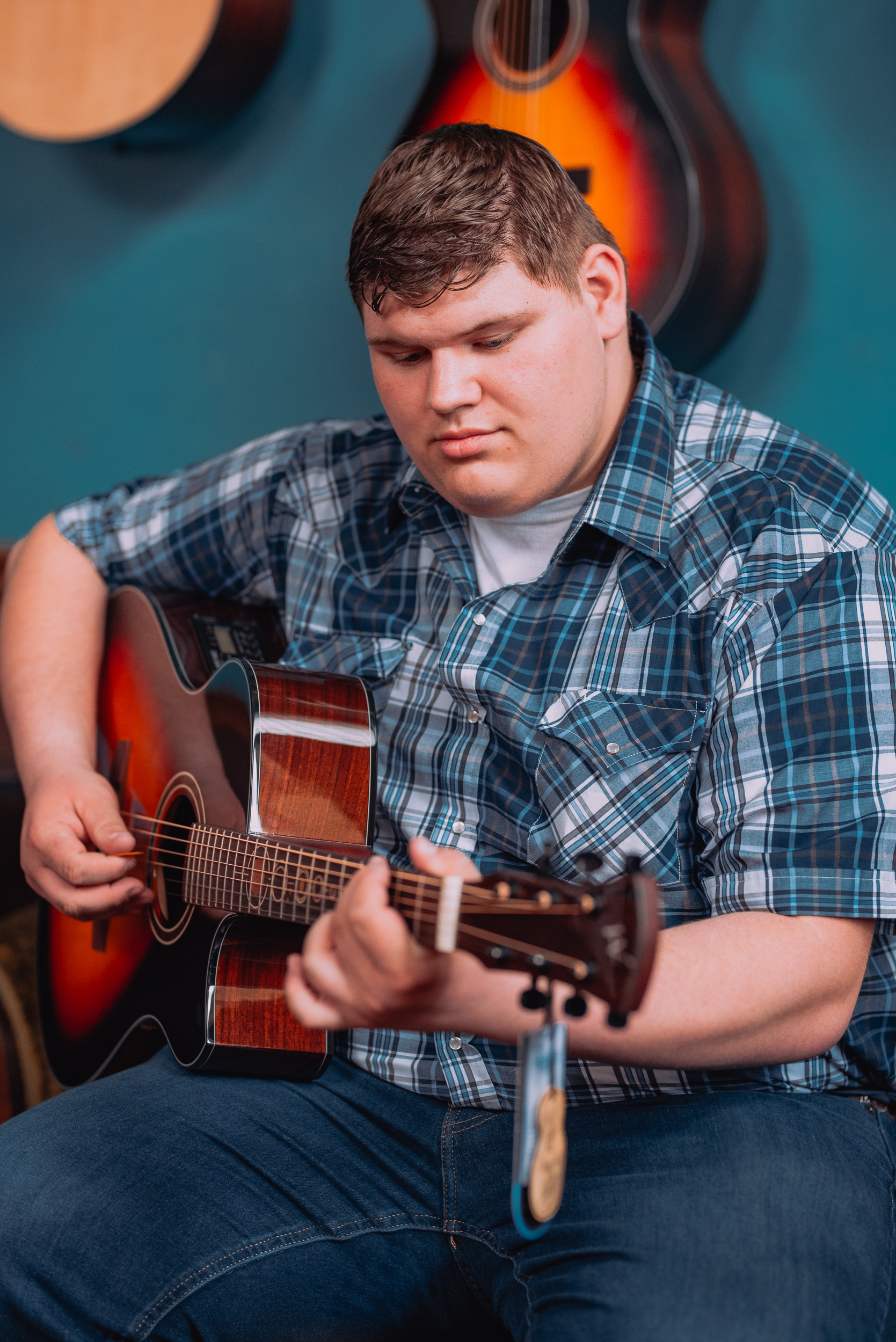 One of the more exciting parts of having Cody come to our showroom was the fact that he didn't leave empty handed! We set up a few guitars for Cody to try out, but the moment he laid eyes on our Freja 112 3TS the rest was history! He picked it up and played us a song on it and it was an absolute perfect fit for Cody's playing style. Being able to assist in helping someone find an exact match in an instrument is such a gratifying feeling, and I am extremely happy to have been able to do that for Mr. Eagle.
You'll be able to catch Cody Clayton Eagle on upcoming episodes of American Idol, so don't miss out!
Cody, we wish you the absolute best of luck! Don't forget about us when you're famous!
If you yourself are interested in learning more about our Freja 112 3TS click here!