The next BIG guitar giveaway!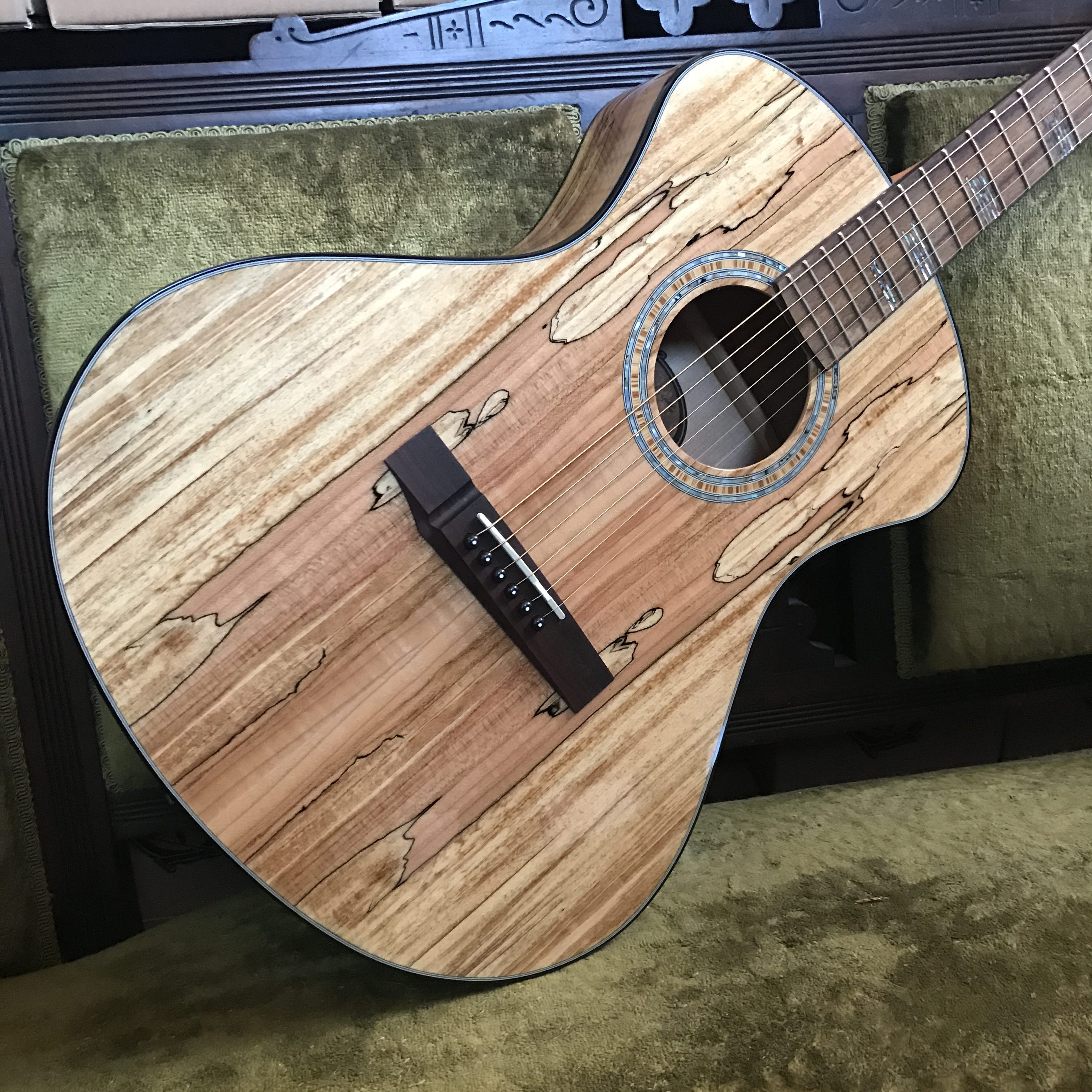 Dan & Andrew,
I received a beautiful box on Wednesday 26th,2017!!! I was so excited because my wife was home and she took the pictures above. But I should explain. I've NEVER won anything in my life as far as entering a contest. But here is proof that it can happen to YOU!!
I was so EXCITED that a ran down to where my Electric Guitar is and grabbed a pick and ran back up stairs and started to pick away (New Andrew White Guitar pic #1). I told my wife that this guitar sounded a little flat and it was hard to use my cord hand.
So of course my wife says "most people take the instrument out of the box and gig bag before trying to play"!! It's amazing…she was actually RIGHT(FIRST TIME (Don't let her I said that))!! So the (New Andrew White Guitar pic #2) showed me with the guitar and it is a TRUE GEM!! I did some minor tuning and played the simple song that I learned on my electric guitar. Beautiful, clear, crisp sound!
I can't Thank You enough…what a BEAUTY!! I'm so proud of this Acoustic Guitar and plan on taking special care with it. I wish You guys and Staff all the luck in the world on the selling your products!
Sincerely,
Lou Carollo