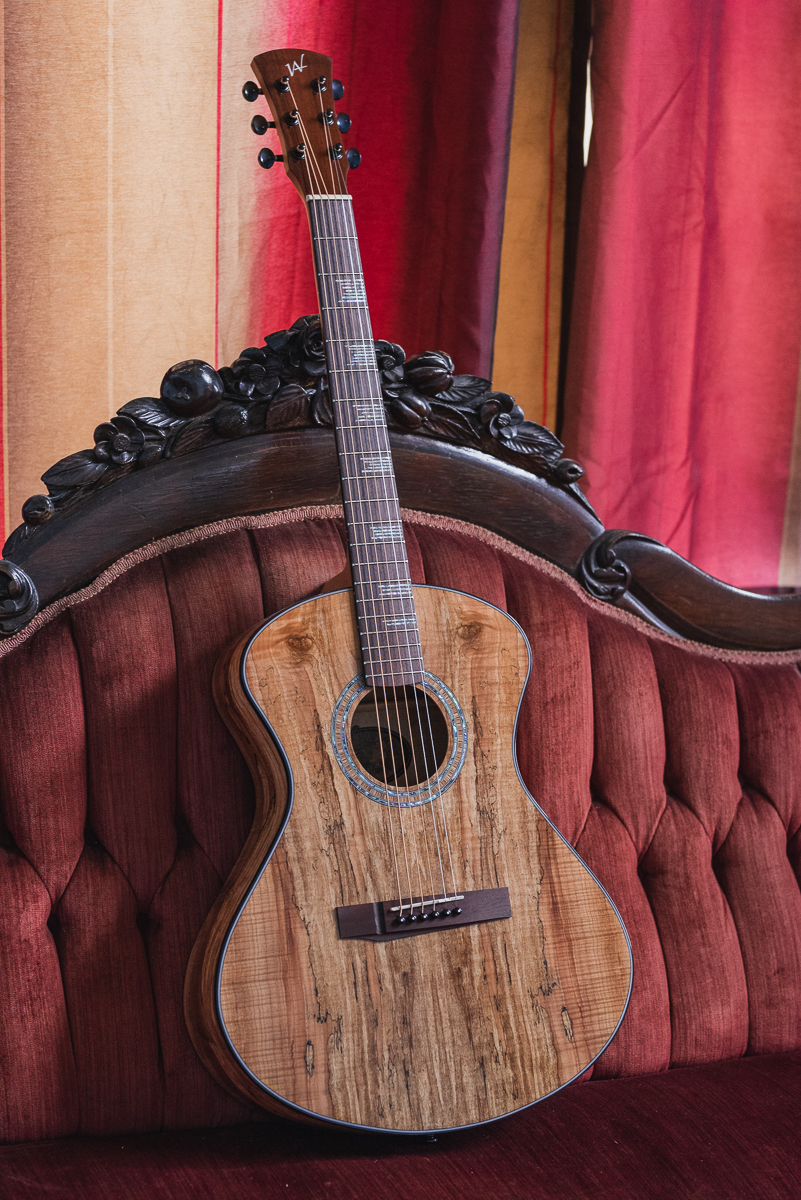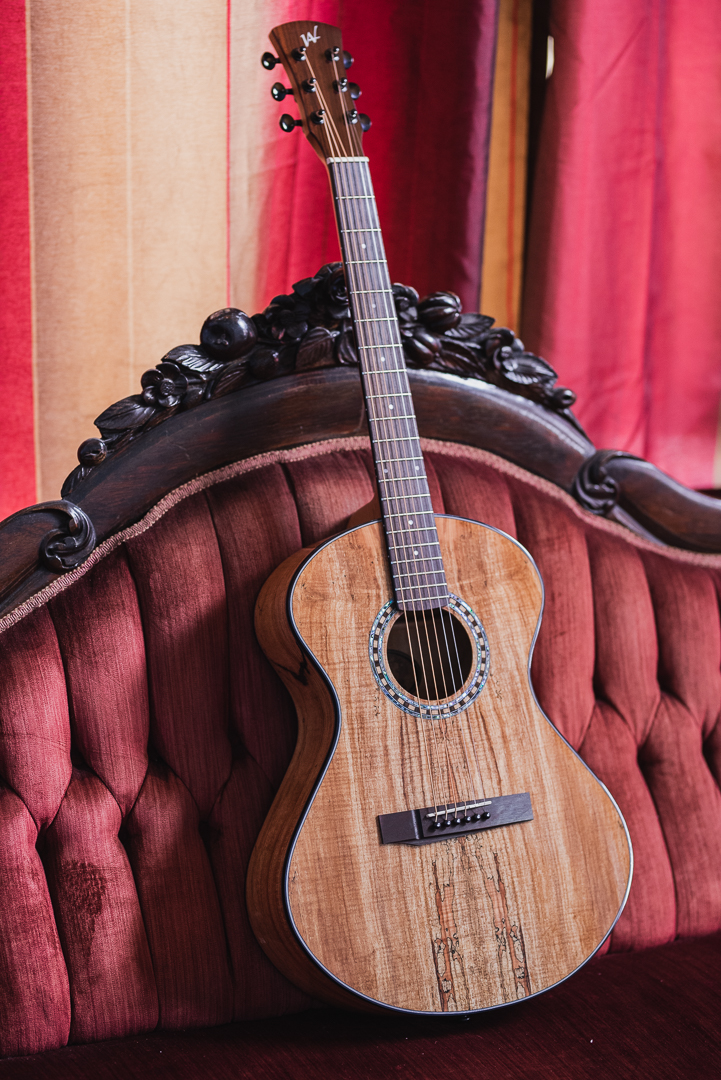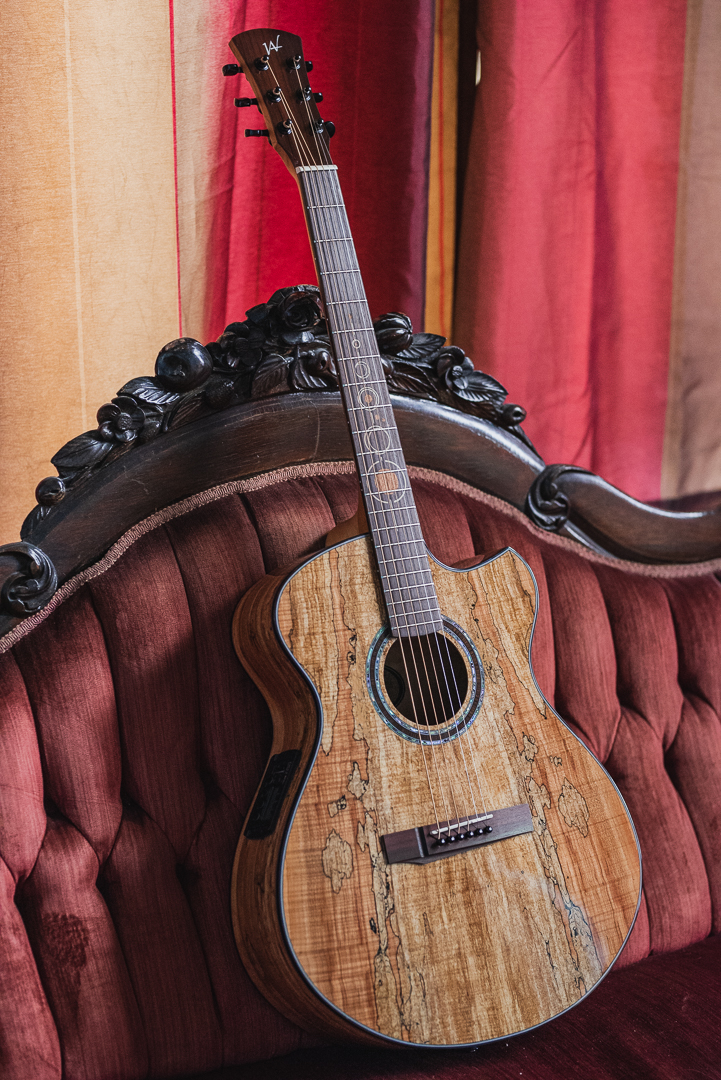 Check out these gorgeous spalted maple guitars! We were initially going to make a blog post about just one of them, but it was difficult to choose as they are all magnificent instruments! These guitars are some of our top performers year after year, so it felt like it was long overdue to give them their own blog post.
Going left to right from the photos above, we have the Eos 2S0, the Cybele 2S0, and the Freja 2S2. The 2S0 and the 2S2 only differ in that the 2S2 offers a cutaway and a side mounted Artec Edge Z pick up system where the 2S0 does not.
If you aren't convinced that this guitar is for you solely based on looks, then let our friend Gary Antol convince you with his masterful plucking of the Eos 2S0!
If that wasn't enough to convince you of the sheer quality of tone these guitars are able to pump out, maybe a few of the specs will push you in the right direction! These instruments feature a spalted maple soundboard, back, and sides, the signature Andrew White scalloped X bracing, a Rosewood fingerboard, a variety of different fret position markers and a beautiful abalone rosette as pictured below. Not only will you be grabbing everyone's attention with the tone these beauties are able to pump out, you'll also be catching some eyes with how aesthetically pleasing these guitars are.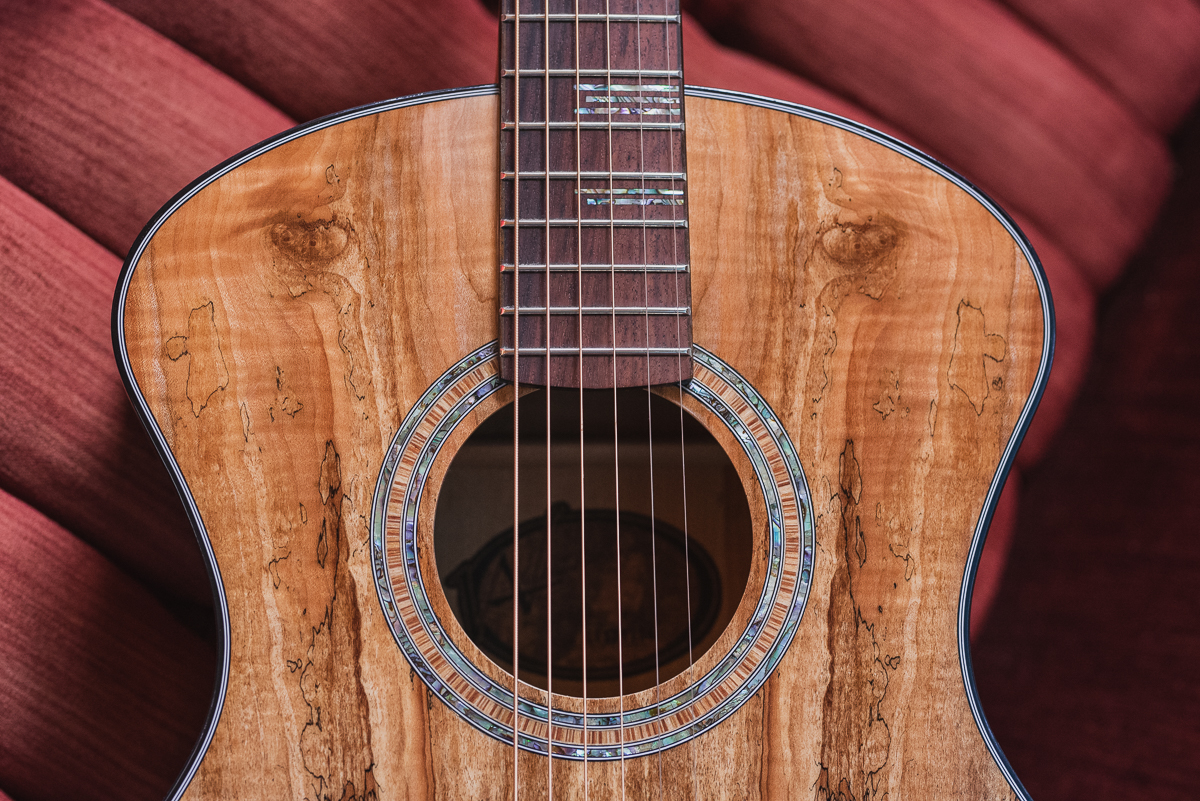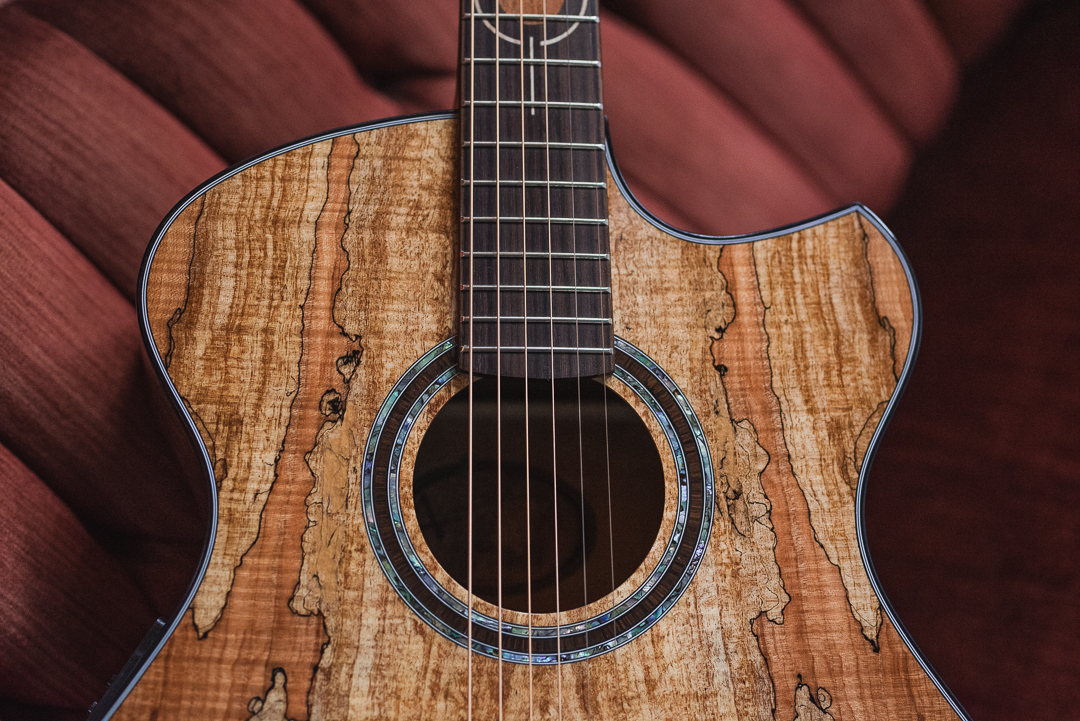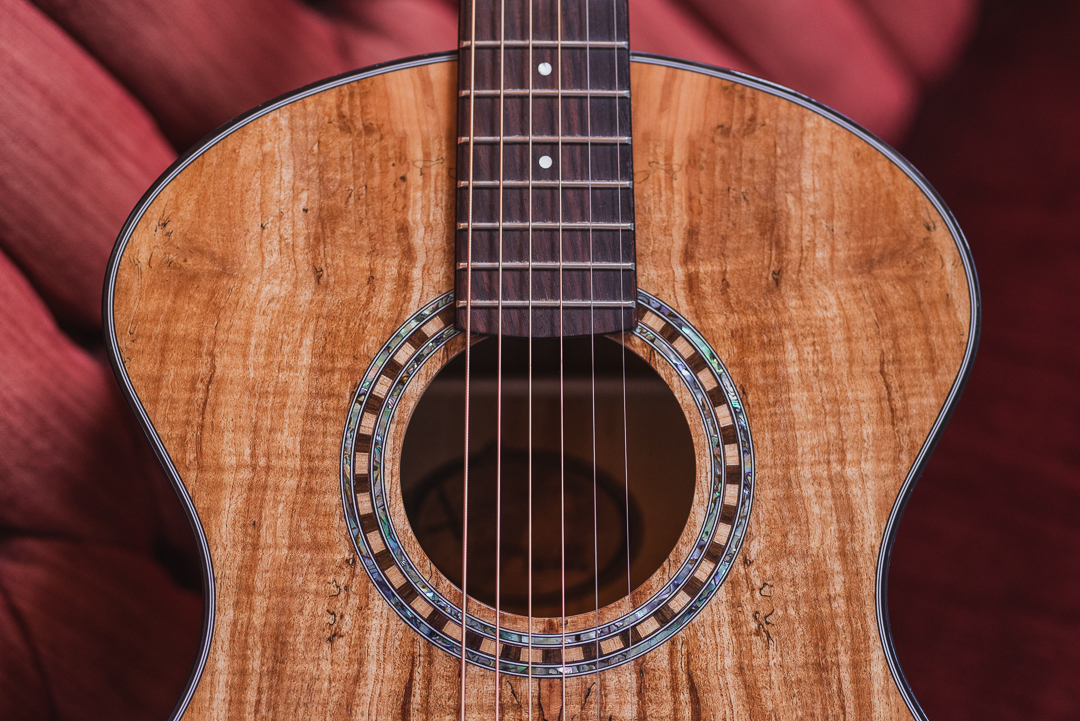 Here are a few videos of our dear friend Duncan Lorimer expertly playing some fingerstyle jazz with a couple of our spalted maple guitars and one more of Gary playing the Freja 2S0.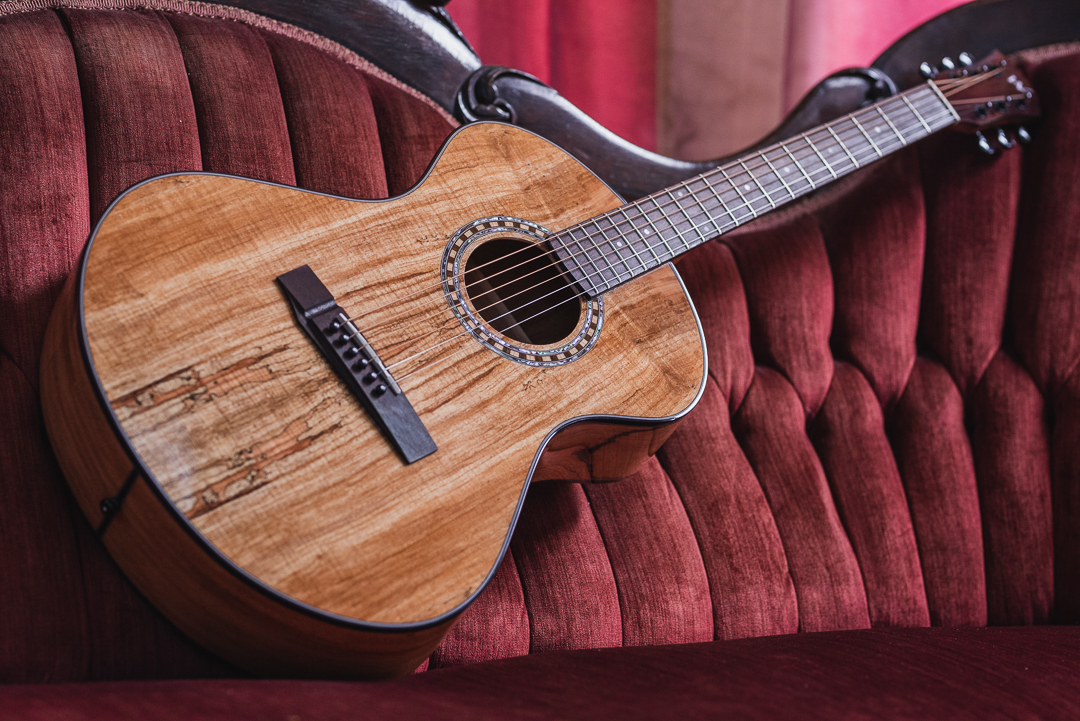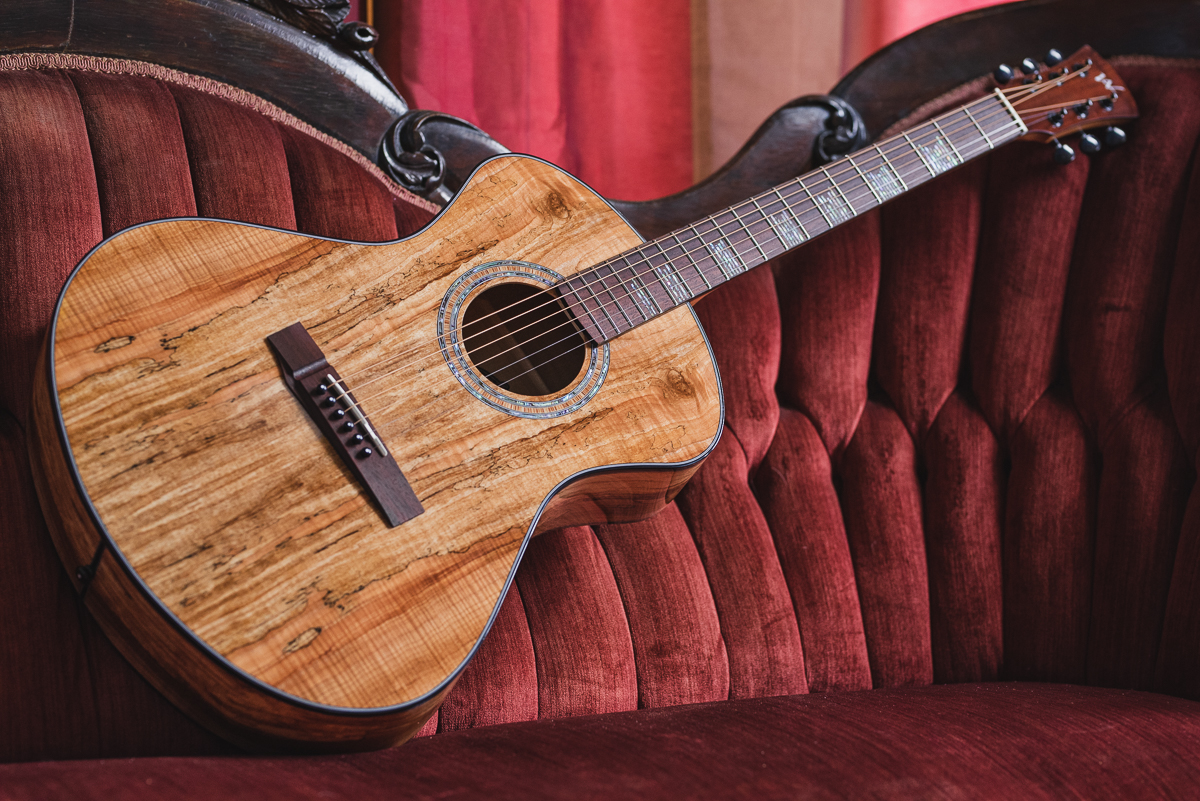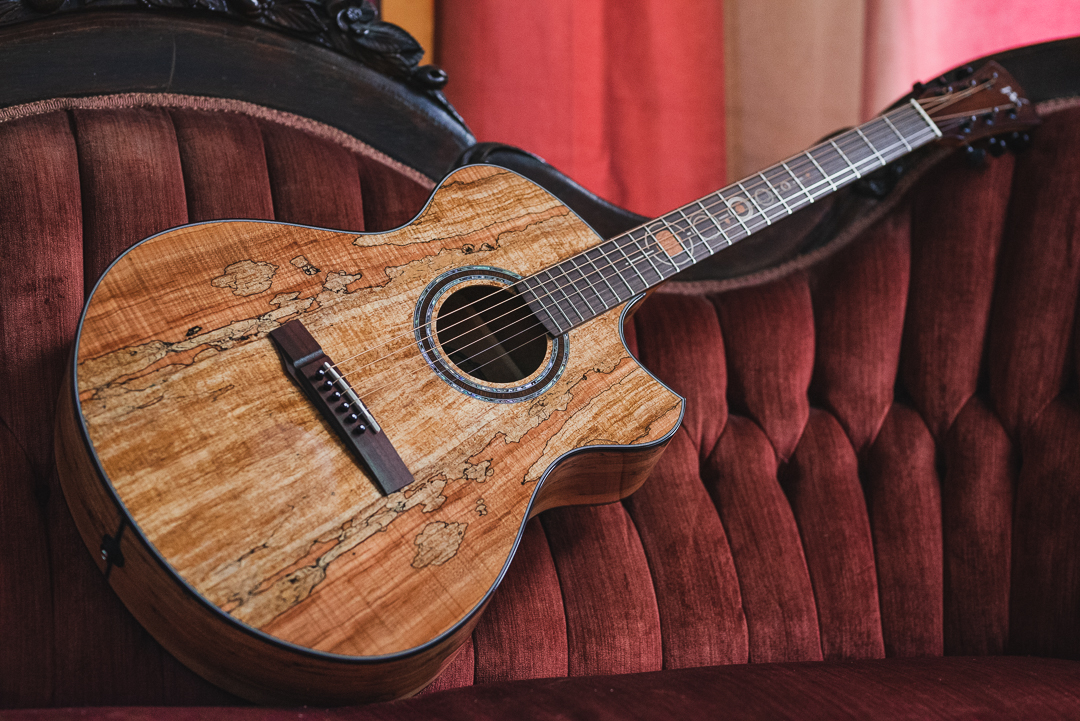 Our mission is to grab you with our instruments and ensure that you never have to go a day where you aren't motivated to play your guitar. We want our guitars to inspire your musicianship and keep you dedicated to the craft because a world without music is bland, colorless, and just plain boring. So get yourself an Andrew White Guitar and get to work!
Thanks for looking!
Click the buttons below to shop for all of these spalted maple beauties!