Guitar Spotlight: Cybele 1010CW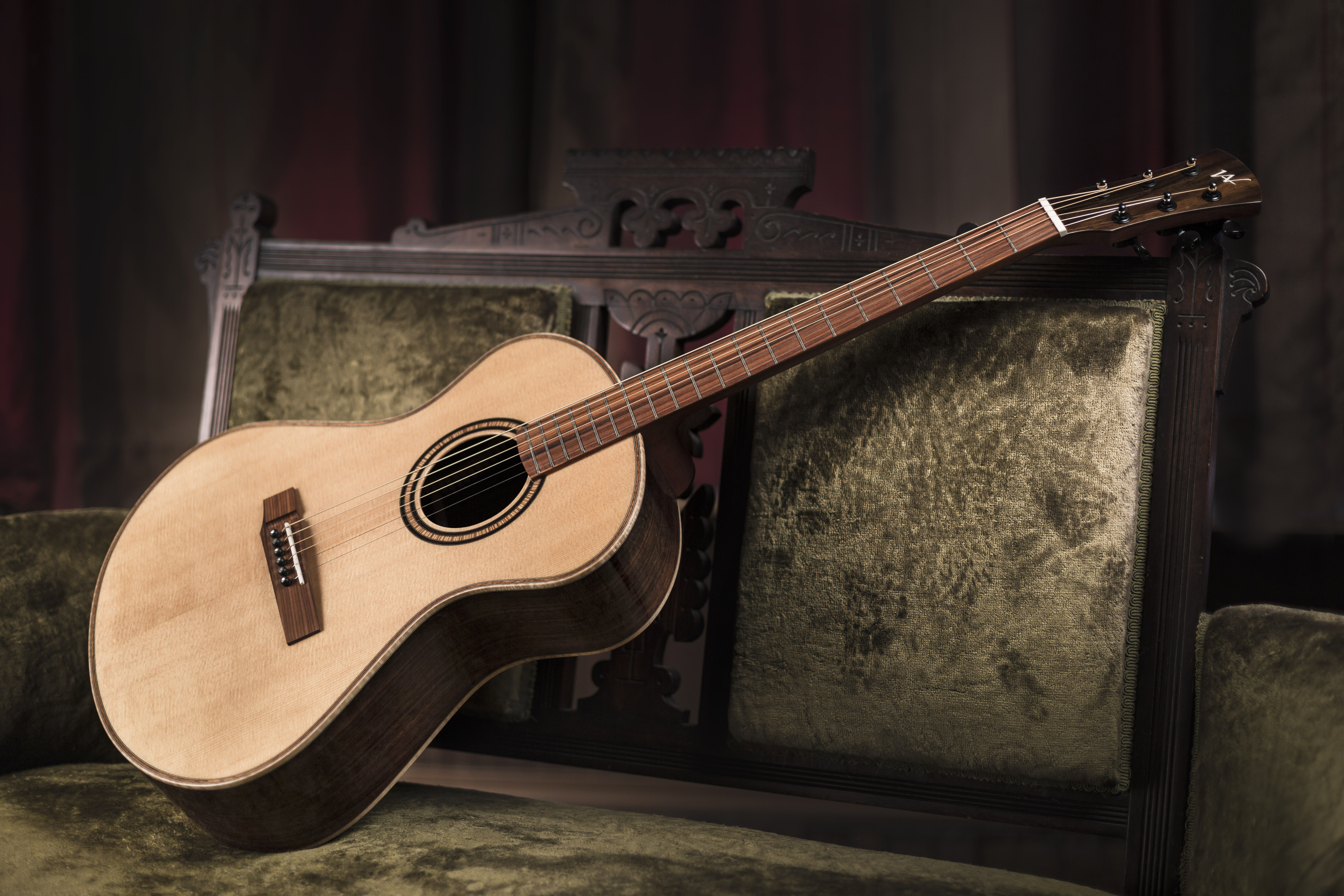 By: Josh Lucas

Usually I pack my Freja 112BV for my lessons, but since I had band practice this Wednesday after work I had to bring my electric guitar with me.

On the bright side, this meant I got to try out one of our Cybele 1010CW models during lessons.

The first thing I noticed was that this is a fantastically balanced instrument–not simply in spite of its size, but because of its unique dimensions. The low notes resonate clearly and are enhanced by the natural reverb and clarity of the arcing body shape. It's resonant, but tight when notes are cut-off, making it an instrument that plays very true to your technique–something that fingerstylists, and players who do a lot of counterpoint will appreciate.

Since it's an instrument with a wider nut, I put the guitar through its paces using what I could remember from my Classical guitar repertoire–those songs being Villa Lobos' Prelude No. 5, and Legnani's Caprice No. 7.

During both, I tried to play both as dynamically and clearly as possible–okay, so I guess that's the point of any performance, right? But I tried to take everything to its extreme–make the quiet parts almost silent, make the loud parts really scream. I was pleased to hear every note, to hear no breakup at loud volumes, and especially during the Villa Lobos piece, to be able to move from near silence to impactfully loud within the ascending and descending phrases leading to its "B" section.

For the Legnani piece, the clarity of the guitar really shined through when playing the scalar runs, and that blazing E7 arpeggio near the middle of the piece. I could really hear the notes from the arpeggio moving against the low E bass note without one overtaking the other. Amazing balance.

Not to mention, the Western Red Cedar top really worked with the dimensions of this particular model, making for a slightly smoother top end while retaining a nice balance of fundamental tones and overtones–all this without noticeably sacrificing volume.

So, if you're a player who likes a well-rounded tone, and are seeking a smaller-sized guitar that still packs a serious punch, I highly recommend the Cybele 1010CW. It has exceeded my already high expectations when using my fingers, or a pick–or both!