Dreadnought Launch! Boutique Design – Production Prices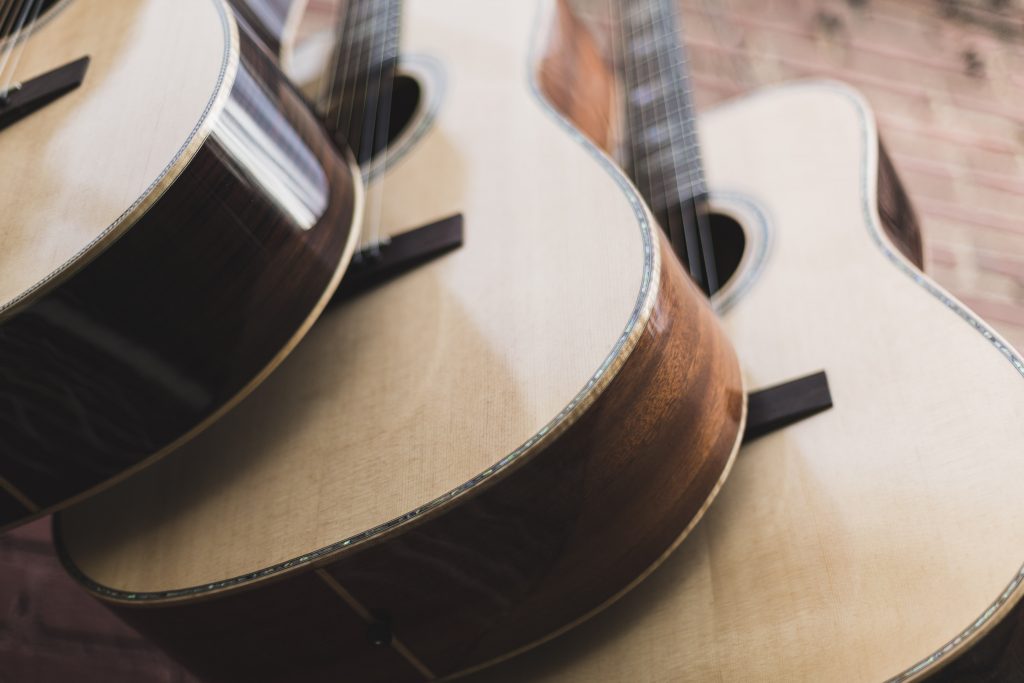 2008: Where tradition meets innovation.
You've always known Andrew White Guitars as the company that offers something "A little different", but I've been building custom traditional guitars since 2008.  I've always strived to be an innovator in the world of Acoustic Guitar, but in 2007 I realized it was critical for me to understand the tried and true designs of yesteryear. After years of experimentation with both traditional body designs and my signature line, I decided to enter the Production guitar market. One of the things I did was to really anylize whay worked best in the traditional guitar designs and apply them to my Signature Series and conversely I took some design aspects of the Signature series and folded them into the traditional guitars. That was the birth of the Decker's Creek collection. So these are far from first generation instruments but rather the culmination of a decade of design.
Why Dreadnoughts, why now?
Simple. You asked for it. I get a tone of live chat inquiries about Dreadnoughts and not a lot of folks can afford a hand built guitar.  I really believe in Boutique design at Production prices, its one of the founding principles around here. In that spirit I decided to bring the Dreadnoughts into production.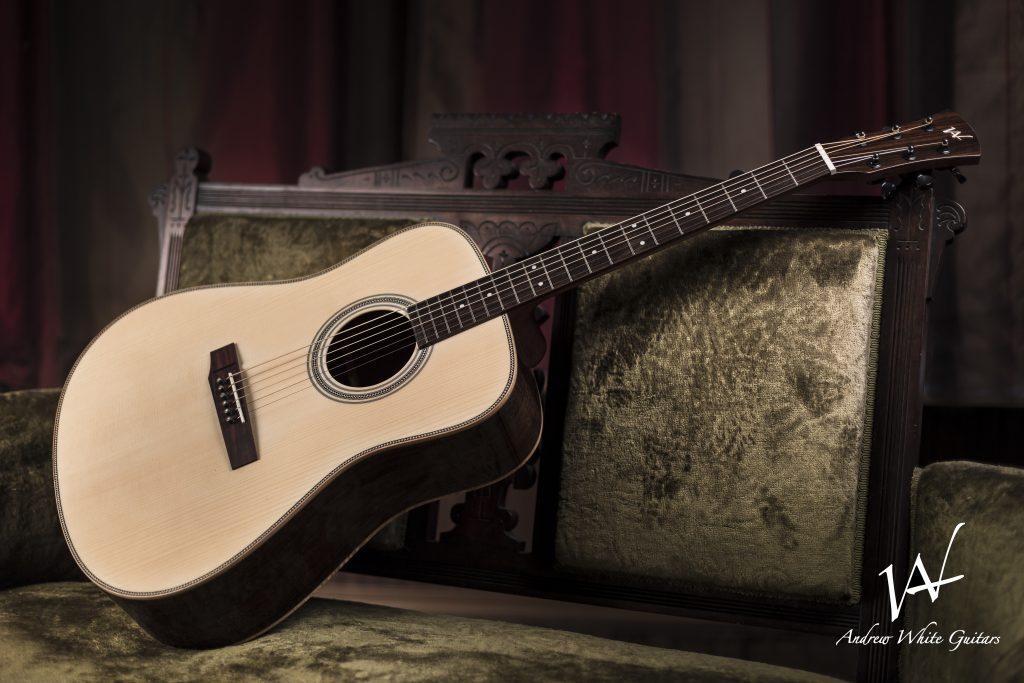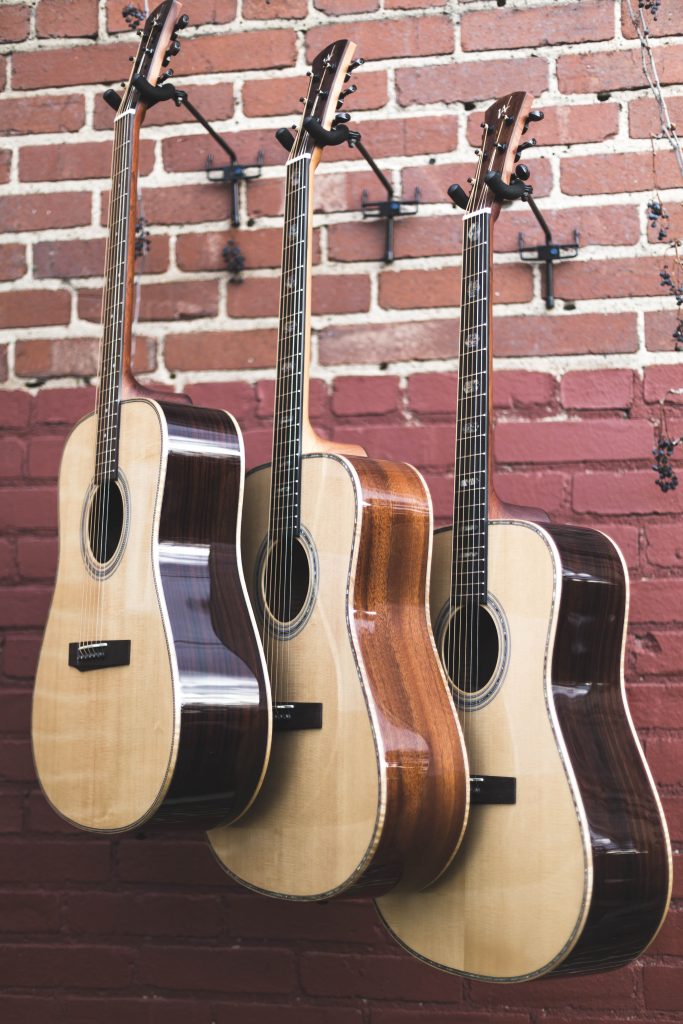 Why an Andrew White Dreadnought?
Quality, consistency, innovation, afforability.
BOOM, Mic drop.
No one has one but you…..still.
I've always tried to be a little different in the guitar world. I've tried to be innovative and forward thinking. If you're here then that's true of you as well. That's still who we are. Andrew White Guitars is the future of innovation in the acoustic guitar and the dreadnought has a place in that future.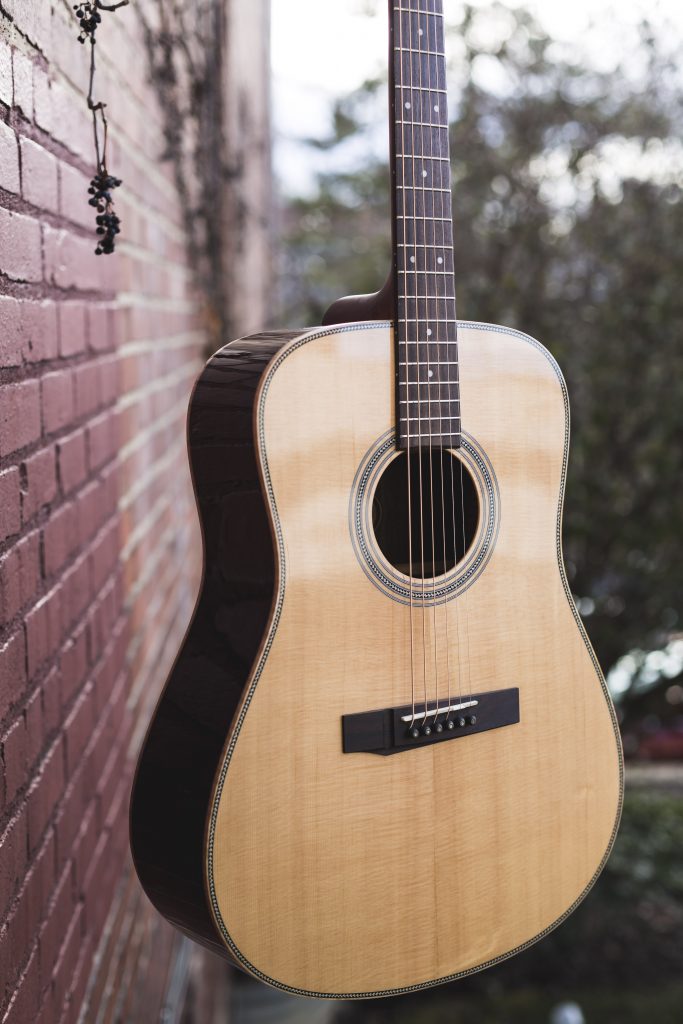 The Cybele, Eos, and Freja will always be the identity of Andrew White Guitars. The Decker's Creek Dreadnought offered me an opportunity to push the traditional design while keeping its heart and soul. This is not your Dad's Dreadnought.
We've recorded quite a few demos with Gary Antol that show off what these guitars can do.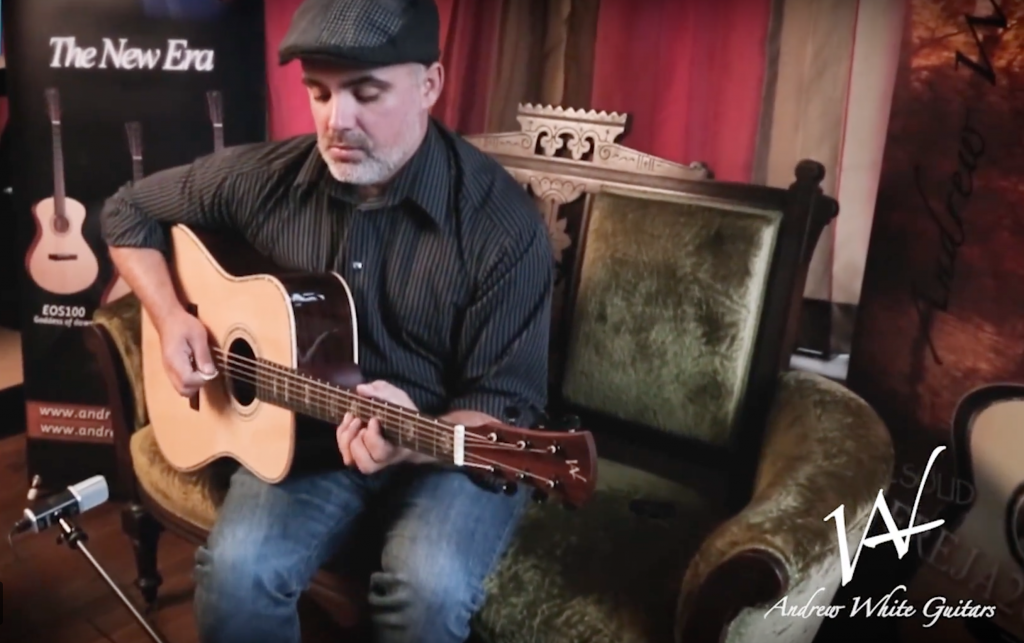 Andrew White's new series of dreadnought style guitars continue the long held tradition of both quality and innovation in craftsmanship and playability.  From the warm, robust low end to the sparkling highs, these's baby's song with the clarity and voice that only Andrew White Guitars can offer.  The perfect tool for all styles of music. – Gary Antol
I'll leave you with a coupon code and a photo of one of my favorite places here in WV. The place and the coupon code are 'Deckers Creek'.
Use Coupon Code 'Deckers Creek' for 40% off what I feel is the finest value in a dreadnought. I'll even throw in the Hard Shell Case for free. This coupon code is valid until 01/22/18.