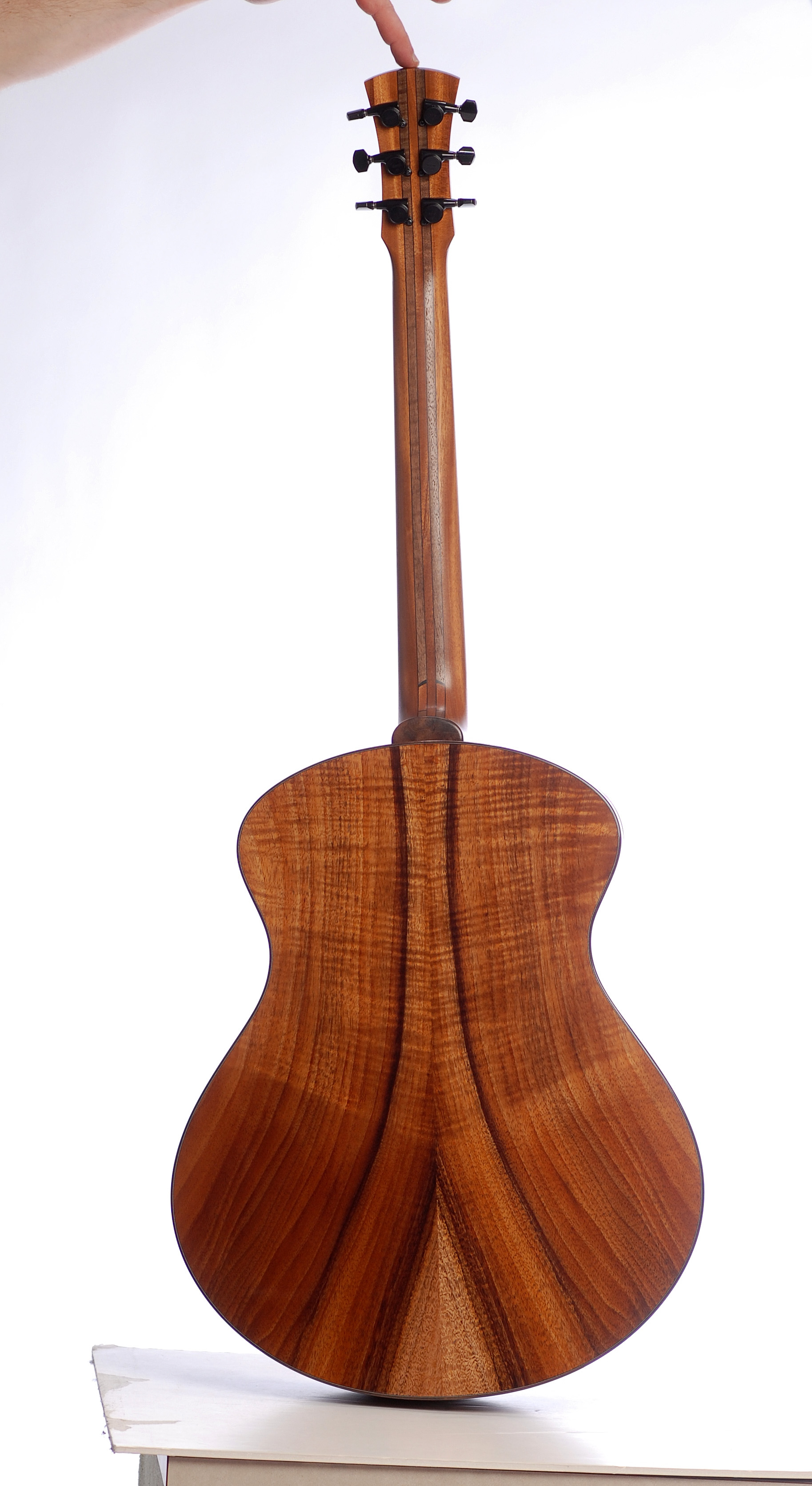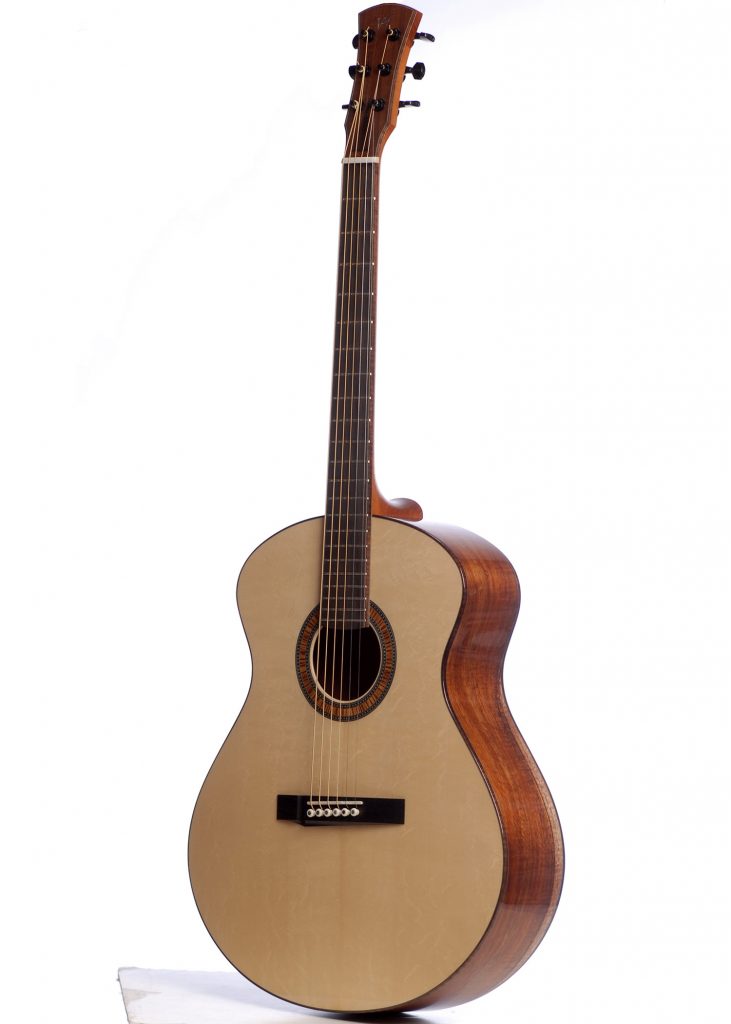 What a simply stunning instrument. This is a beautiful Model F with figured Koa back and sides and Italian Spruce soundboard.  This instrument has a number of features that you would really never find on anything other than a handmade instrument.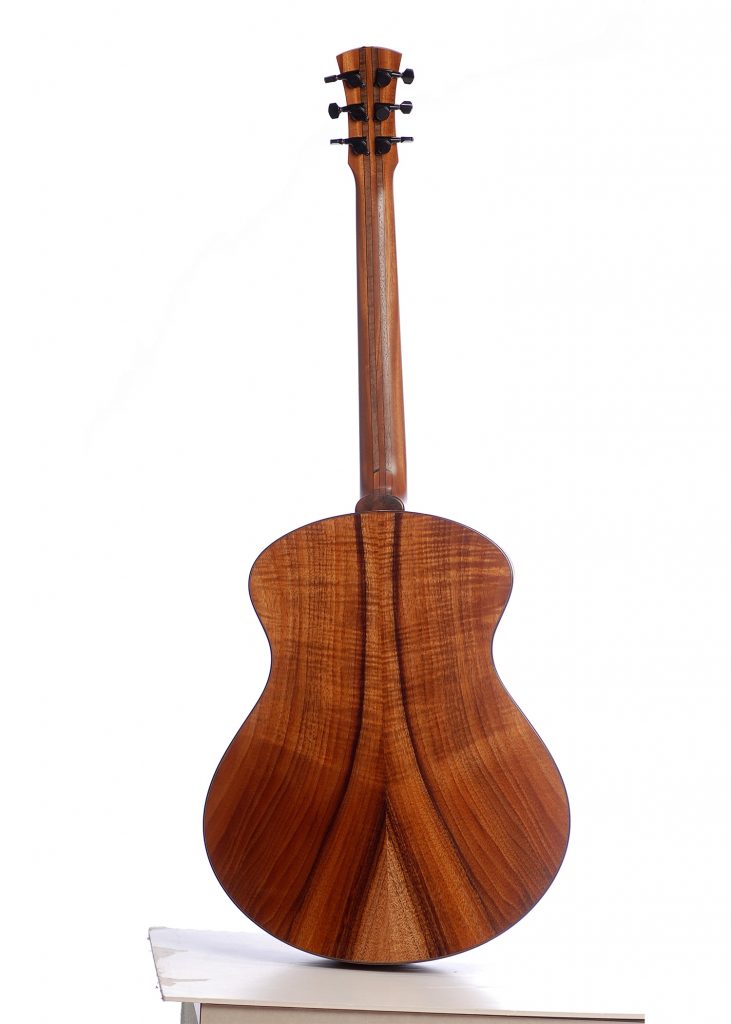 The back of the guitar has a gorgeous set of figured Koa wood. Koa is an Acacia wood, very similar to the Blackwood we use in the Production Series models.  This set of Koa has nice bold dark lines that inspired the pairing with Walnut appointments. Its a little hard to see in this photo, but the neck is laminated with Mahogany and figured Walnut, which creates long lines that connect from the top of the neck and flow all the way through the body, Just as we intend for the energy from the strings to excite the instrument.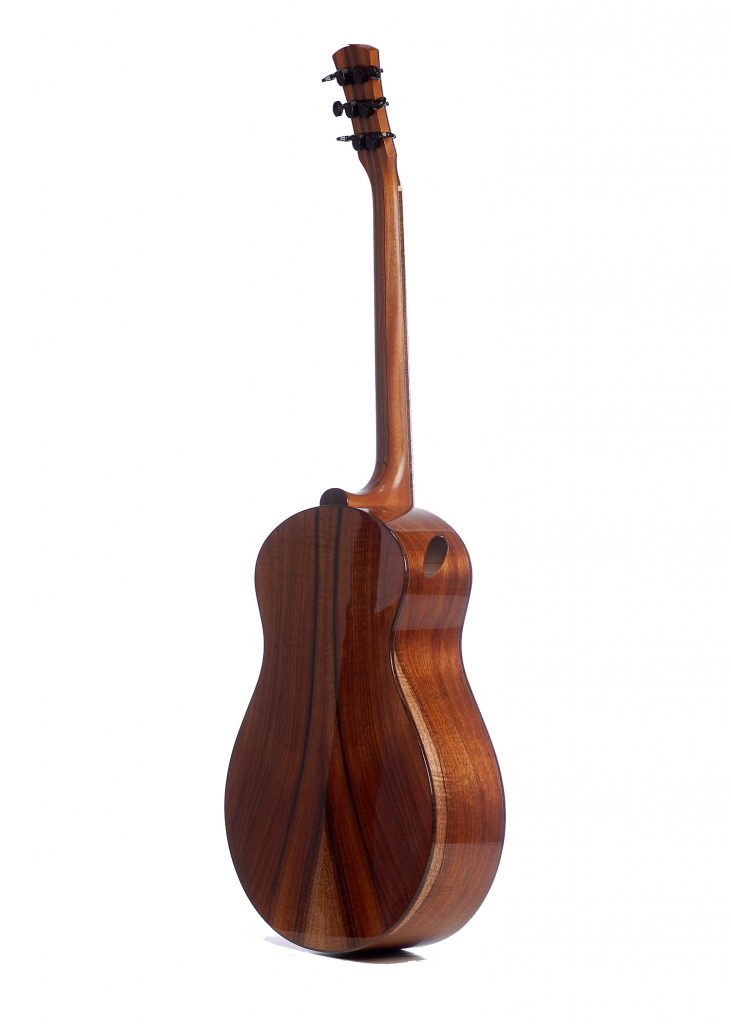 The guitar also has Curly Walnut binding throughout the instrument.  In terms of a color palette, it could not have come together more nicely.  And here is a nice image that shows the slightest bit of sap wood on the sides of the guitar as well.  The side port on this instrument, as I explained in the last post, is like a small monitor for the player to better understand the nuance of what the audience is hearing.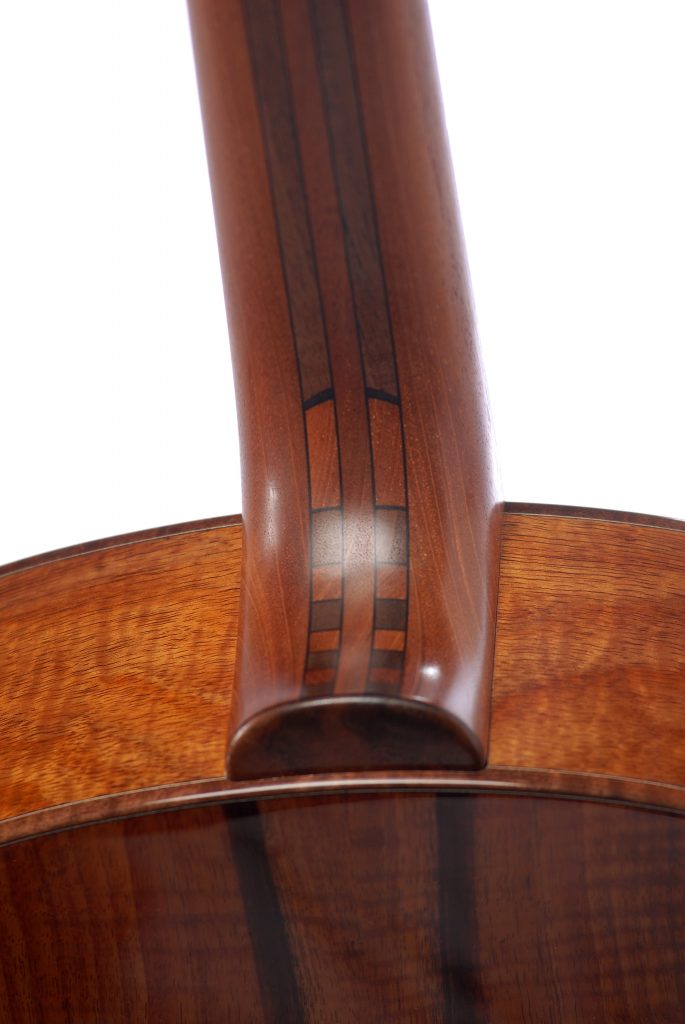 One of my favorite features on many of my custom handmade instruments is the "Stacked Heal".  Here you can see the stacking is alternating Walnut and Mahogany.  A very nice touch of style to the instrument.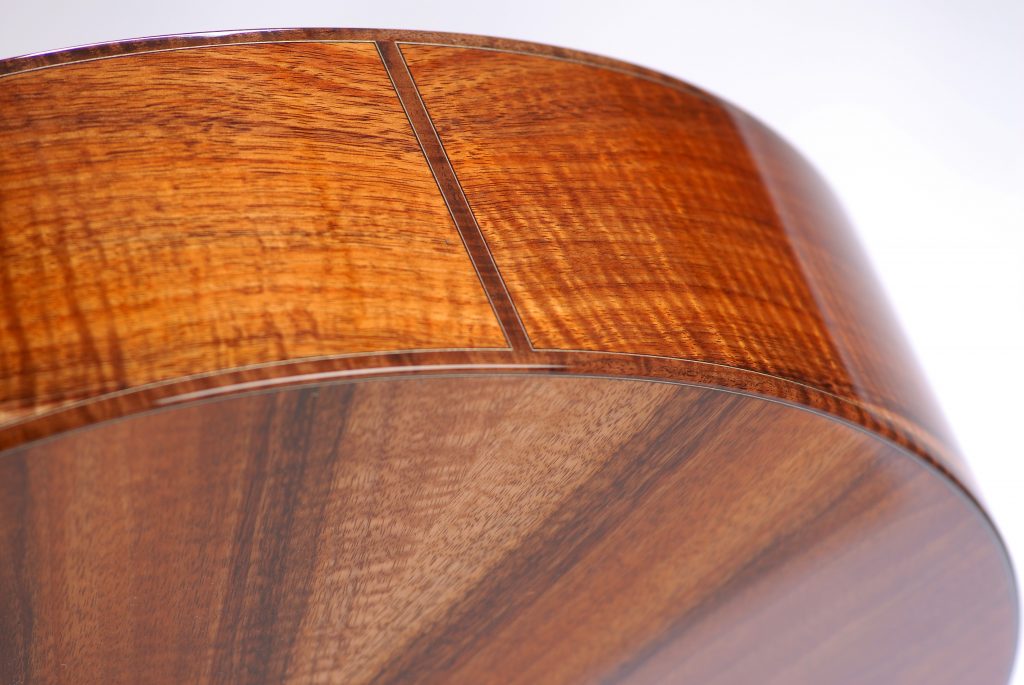 A nice shot of the highly figured Koa sides where they come together at the bottom of the guitar.  Its also a nice shot of the figured Walnut binding meeting the end graft with nice mitered purlfling.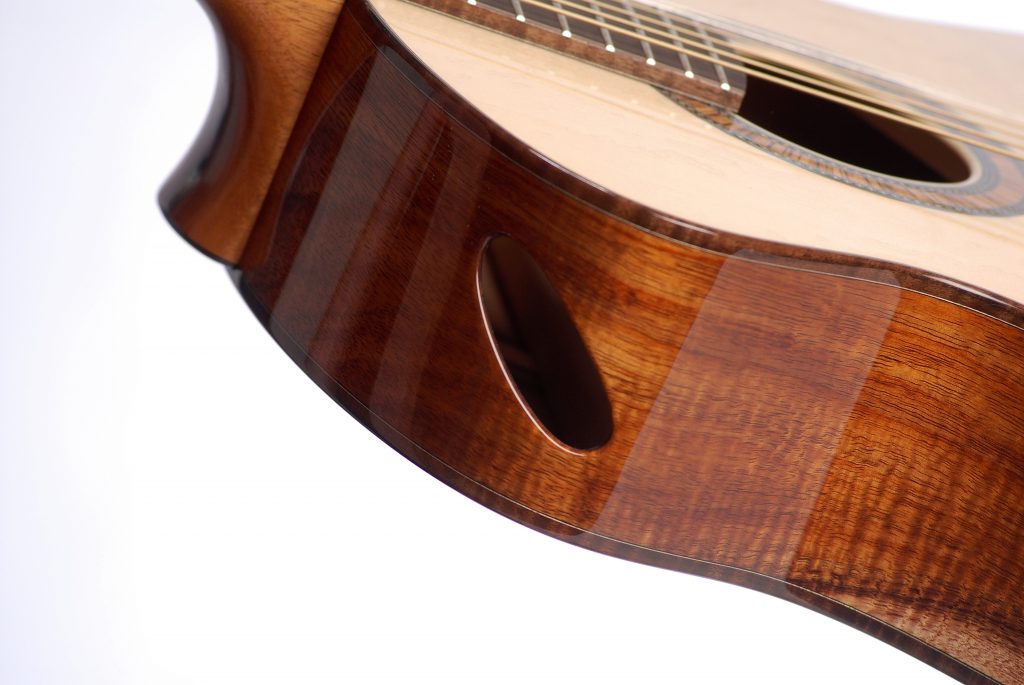 Another shot of the side port.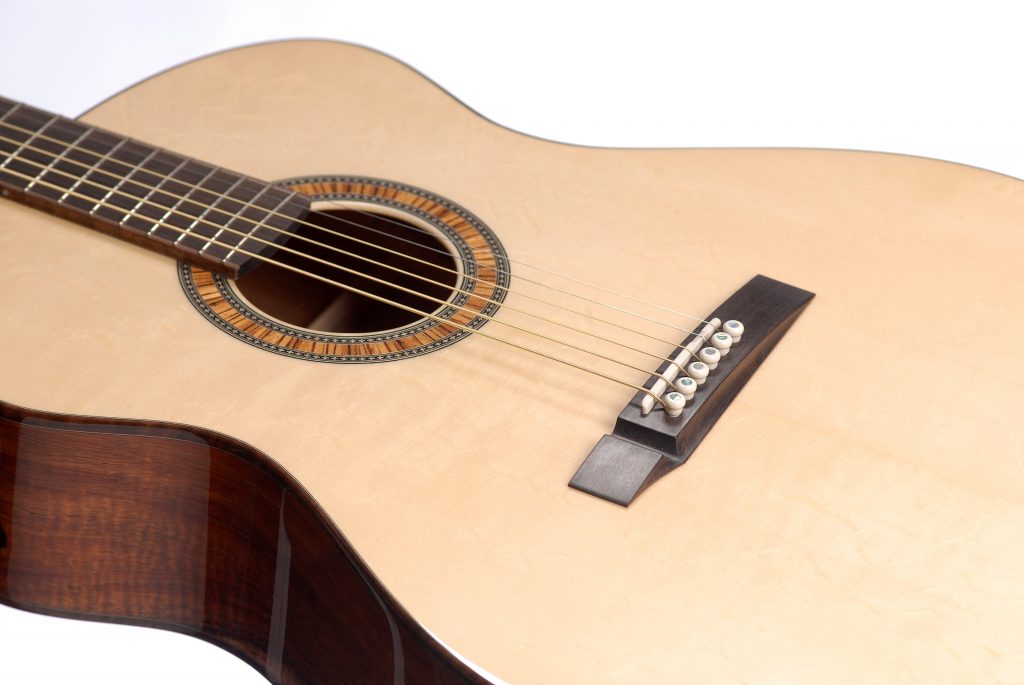 The Signature Andrew White Guitars bridge design that we've adopted through the line of Production Series guitars.  When I carved the very first one of these babies, I never imagined we would have produced over 7000 of these for the Production Series.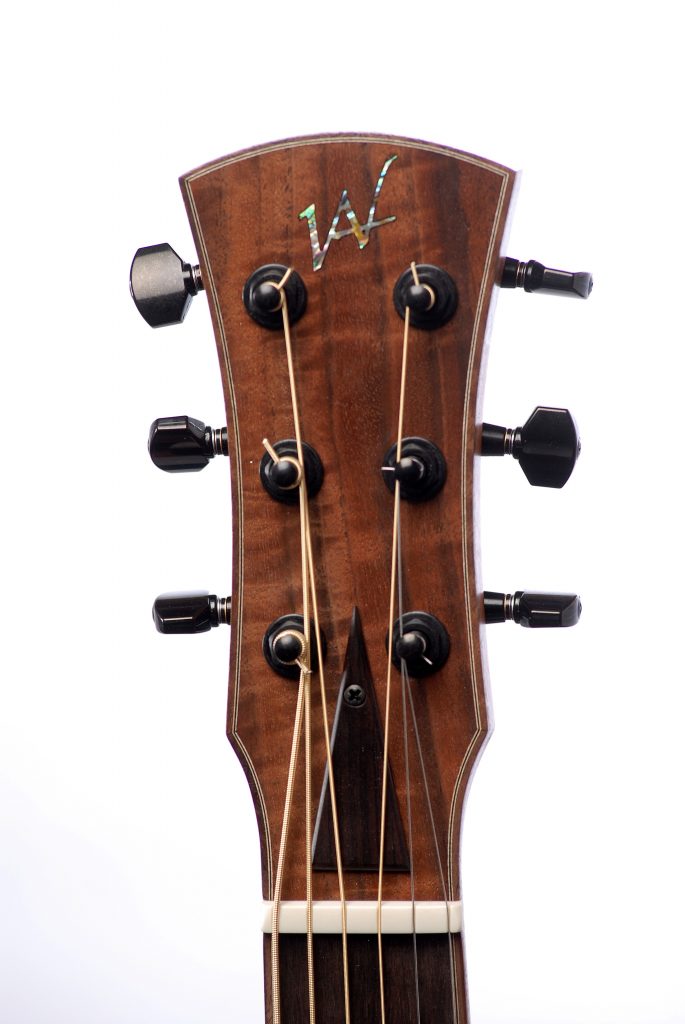 Figured Walnut headstock veneer with Abalone logo inlayed.  And with the Walnut binding on the headstock as well with mitered purlfling.
A very pretty instrument indeed.