4 Guitars For Acoustic Rock
By: Josh Lucas
We were over here at the shop thinking of some new blog ideas when Andrew came to me with a killer idea: we pick the top 4 guitars for a specific genre of music.
Since there's no stone musical stone left unturned for me, this seemed like a lot of fun–and a great excuse for me to play a few more guitars throughout the day.
Gently, of course. Very Gently.
So I picked a few guitars that I thought filled the different roles in a hypothetical "acoustic rock" band especially well.
Whether you're going for a more hard-edged brand of acoustic rock, progressive rock with acoustic tendencies a la Yes, or even a specifically acoustic, folkier band, I think these guitars do the trick!
If you're already an Andrew White expert, shoot me an e-mail at josh@andrewwhiteguitars.com and let me know what you think of my choices, and if you would've picked something else! Also feel free to hit me up with any questions about any of the models.
Anyway, onto the list!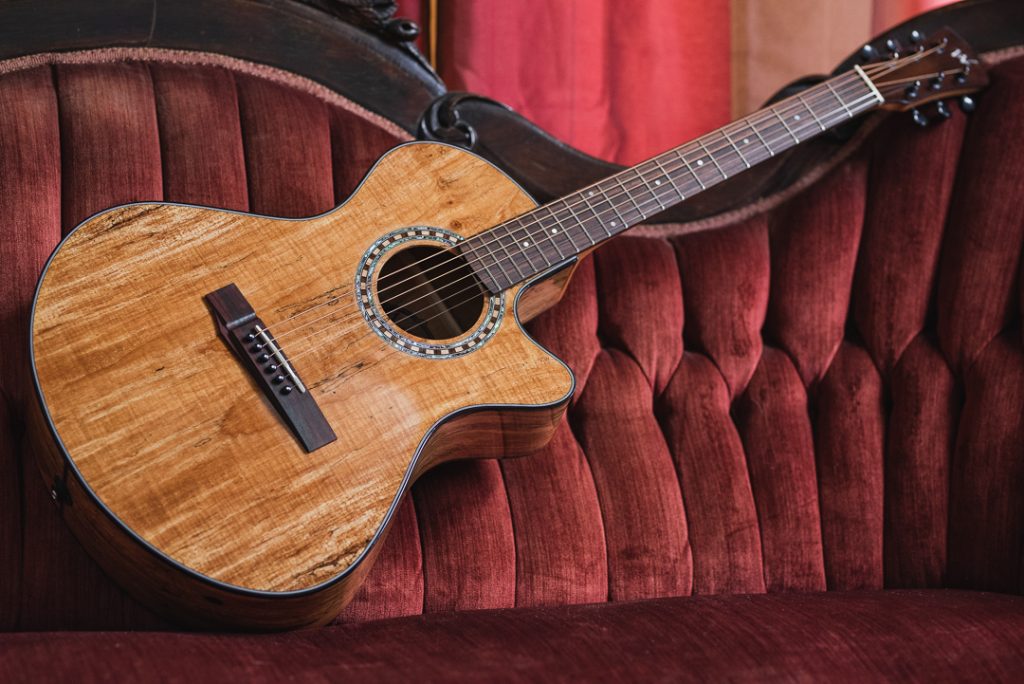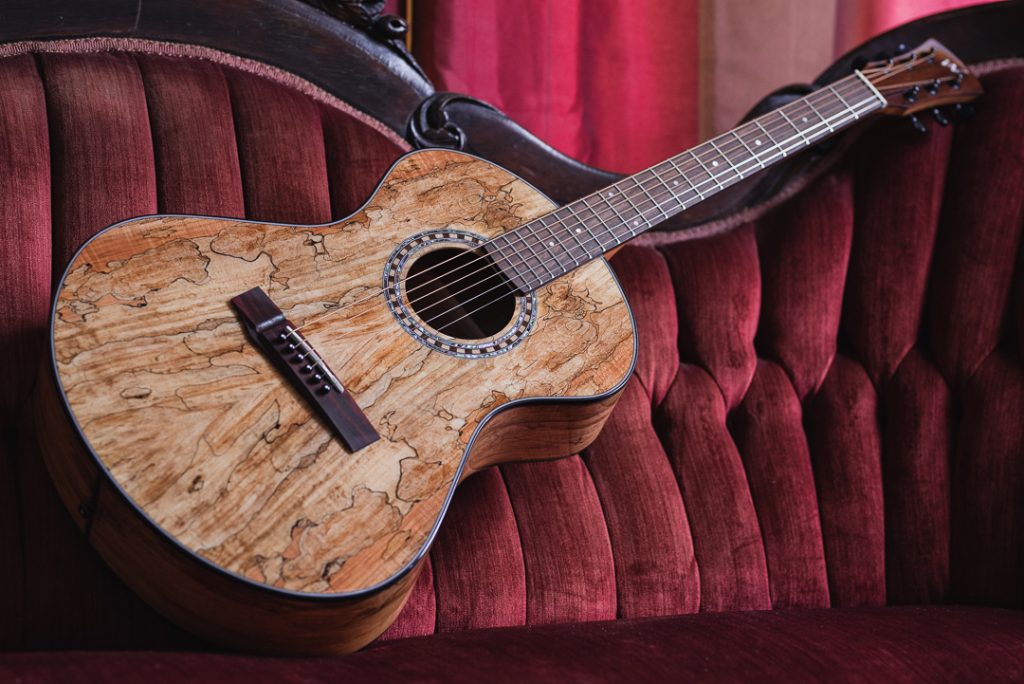 I think these are great, visually stunning guitars for a lead singer. The reason I put two up here is because it really depends on what the performer values in terms of aesthetics and functionality. Not everyone needs a cutaway, some do, and others just prefer the look of one or the other.
The all spalted maple laminate body is bold, bright, and still balanced–never brittle. This guitar is a favorite among our players because of its looks, but they keep going back to it because its sound is consistent and can cover a wide range of sounds in such a small package.
#3 Freja 110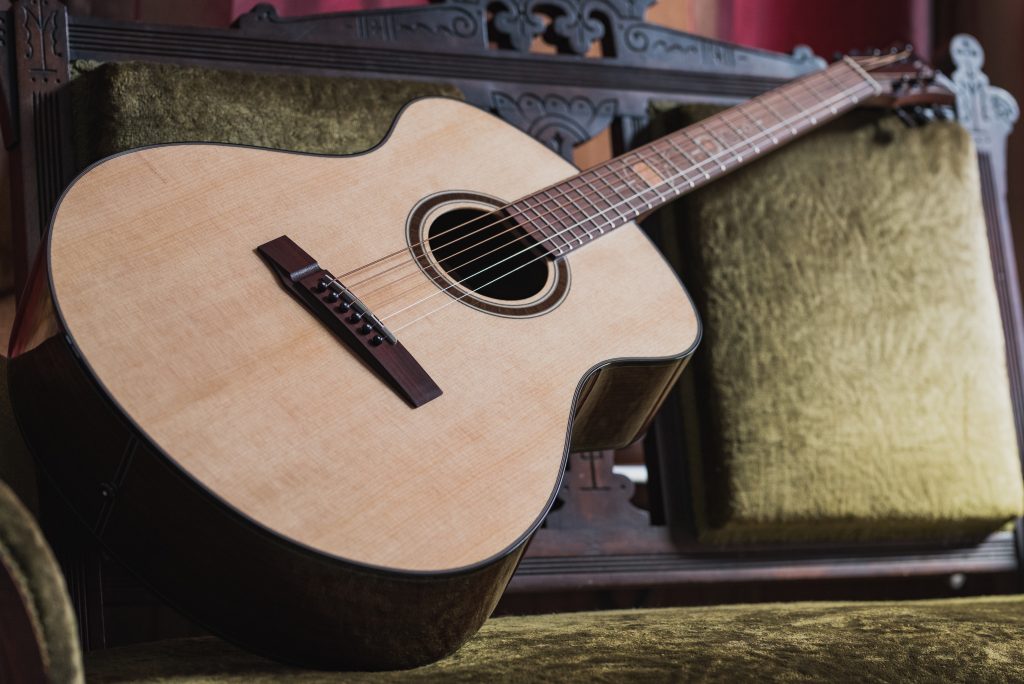 A simple, attractive jumbo-esque guitar for our rhythm guitarist. The Freja 110 will turn heads with its unique body style and crop circle inlays, but of course it's got the tonepower to back it up with the classic rosewood/spruce combo.
Just a solid guitar, simple, and not too expensive. It's loaded with the massive, clear tone that makes the Freja a favorite for strummers, and that extra big body and no cutaway ensures that you'll be delivering the maximum amount of tone to your audience.
#2 Freja 1013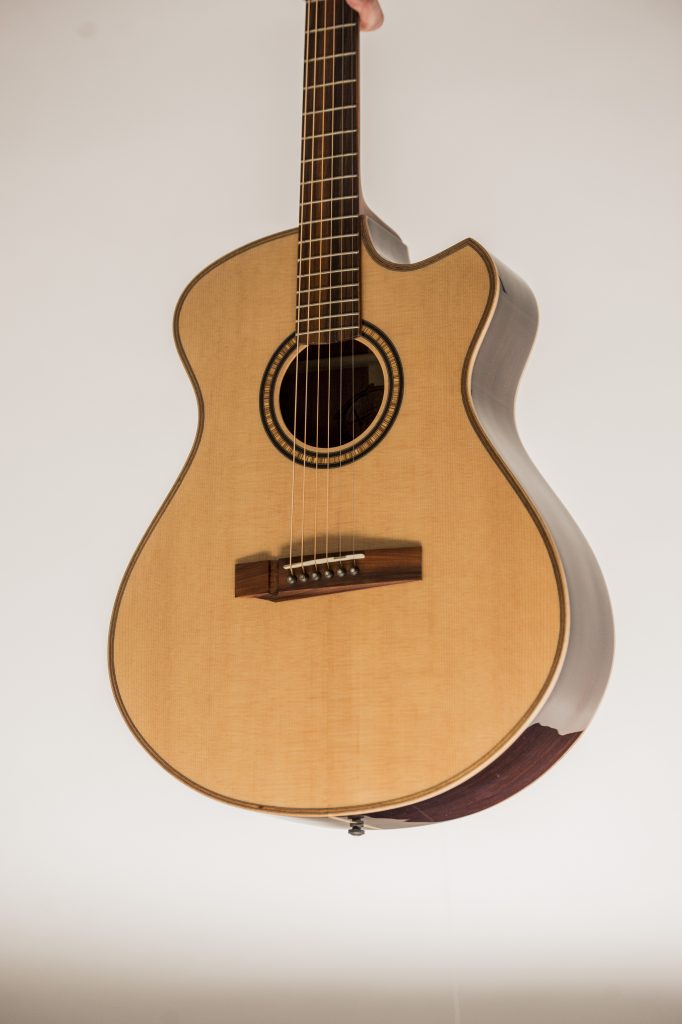 Coming in at number two is one of my absolute favorite guitars ever, the Freja 1013. This is my pick for the lead guitarist, as it's got that little extra bit of clearance from the cutaway so you can get up there into that soprano range, but it's also got a big, full body that will not sacrifice anything in tone.
You've heard me say it before–single notes are thick and fat, with a sort of vocal hollowness to the midrange. Also, bonus points for no fret markers–the audience will really think you're a wizard when you're shredding. Of course there are side dots, but you don't have to give away all your secrets.
Not only that, but it's got a captivating body with a subtle Florentine cutaway that's just flashy enough–kind of like my favorite electric lead guitar.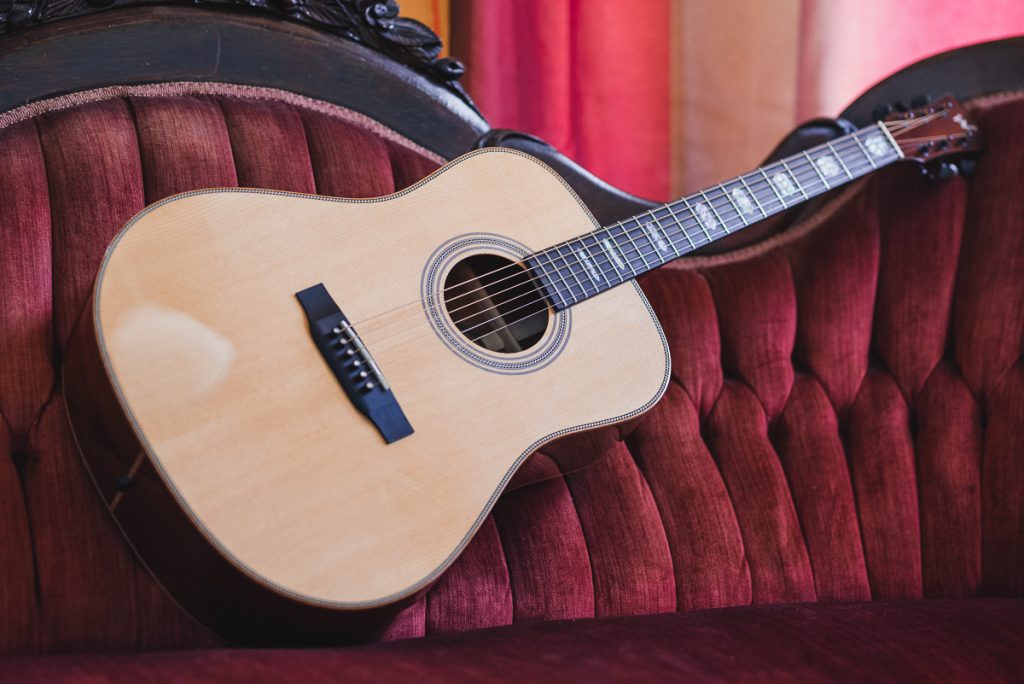 For me, nothing screams acoustic rock like a killer dread. If you can't get it done on one of these, you just can't get it done. The commanding, booming tone of a dreadnought, and your choice of Rosewood or Sapele–you really can't go wrong here.
I put it at number one because it has the look, it has the tone, and it has the versatility to be either a great lead or a great rhythm guitar. It's the sound we've all grown to know and love, and I think these guitars are very representative of what makes a great dreadnought.
Also, I put it so high on the list because if you're a fan of the history of music, especially rock & roll, you know that everyone has one, and it's been on every single record you've ever heard (probably). That alone speaks volumes to this guitar's versatility, even if the look of this square-shouldered classic is a little too bland for you. I feel like it's a sound you should grow with and experience, and oddly enough I think that the experience of a great dreadnought is very important to any guitarist–I know that it was life-changing for me.
That's all for now! Be sure to shoot me an e-mail and let me know which guitars you'd pick!